Rugged Stonewashed Canvas for Family-Friendly Slipcovers
This heavy-duty stonewashed canvas is ideal for slipcovers that get daily use by the entire family, including pets! It's an excellent alternative to basic cotton canvas when extra durability is needed. Here's my review.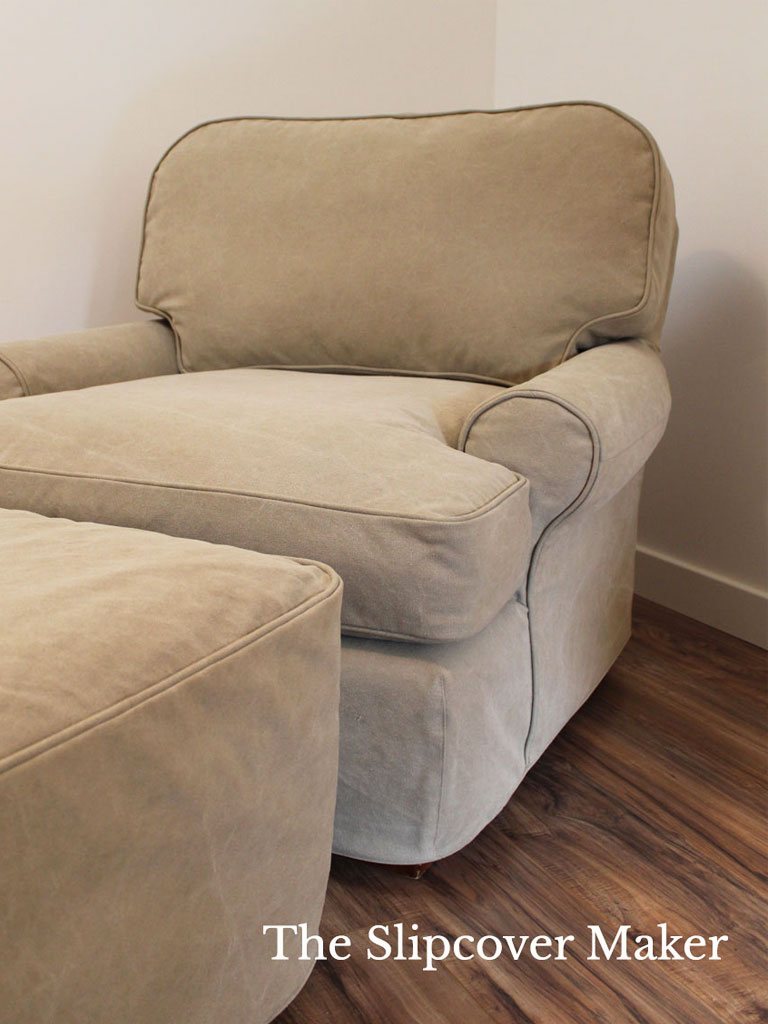 What makes this cotton-poly canvas unique?
It's the stonewashed finish combined with a hardwearing construction that sets this fabric apart from regular 12 oz. cotton canvas.
Stonewash gives the color an uneven faded appearance similar to what you see on your favorite pair of worn & loved jeans. I think of the look as a weathered patina.
Just because this 12 oz. vintage stonewashed cloth was processed to look broken in it doesn't mean it's worn out or threadbare in places.
You can be sure it's thick and tightly woven. This canvas is tough and will hold up to everyday use for a very long time.
It washes beautifully, comes out of the dryer supple, and barely a wrinkle. That's what a little bit of polyester mixed with cotton will do for a canvas.
Shop Big Duck Canvas for this stonewashed canvas. It's on sale this month! You'll find a range of beautiful earthy colors.
Keep in mind that distress marks on a stonewashed canvas are subtle on light to medium colors and more obvious on darker shades. Wash & dry test a one-yard piece and you'll see the level of contrast.
Are you sewing your own slipcover? This fabric is thick and heavy and will sew just fine on an industrial machine. But it might not be compatible with all home sewing machines. Buy one yard, wash & dry it then do a stitch test to see if your machine can handle it multiple layers.
Thanks for reading! Until next time, have fun slipcover making! –Karen