Slipcover Style: Indigo Ikats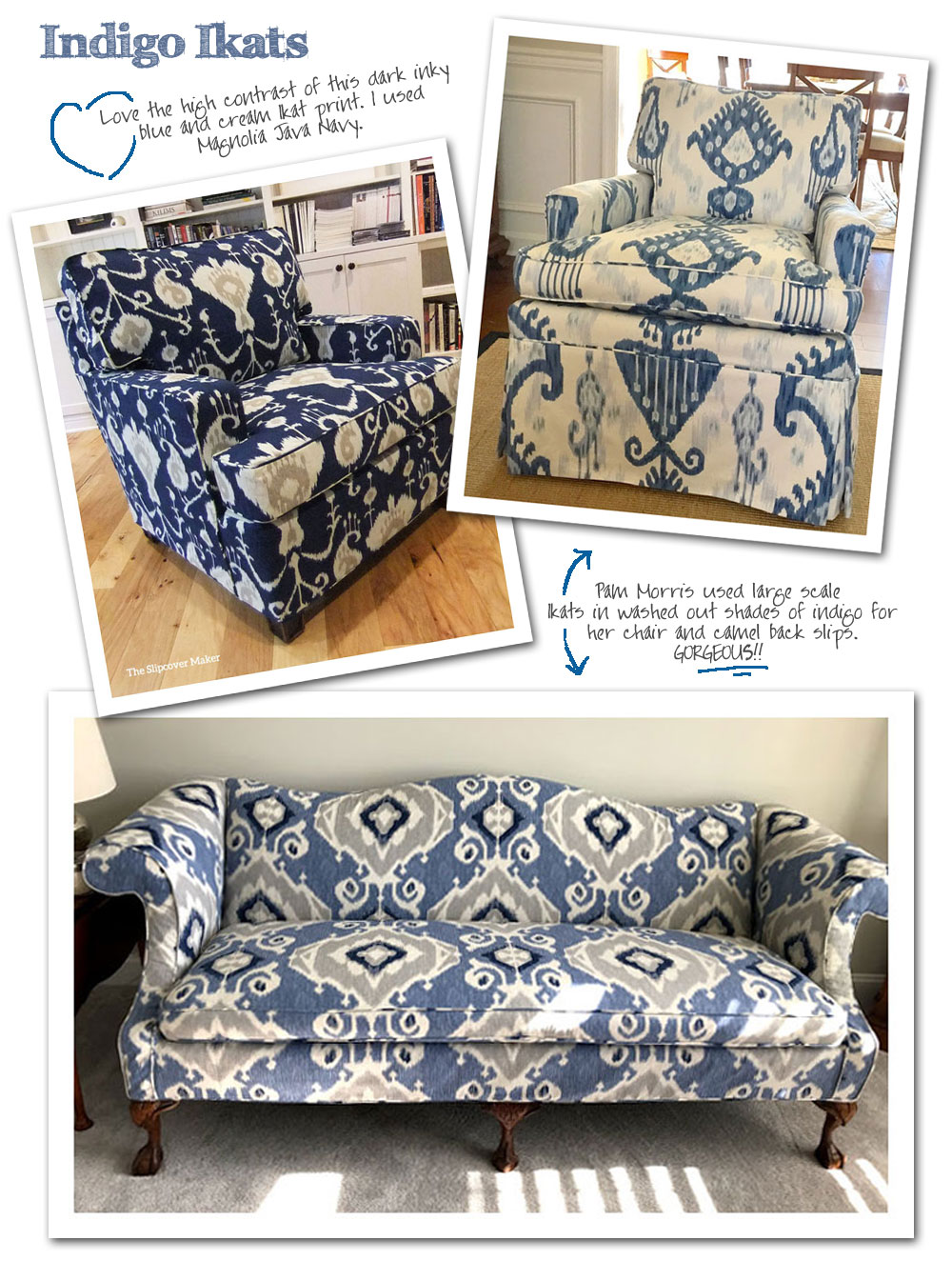 There's no doubt a slipcover made in an Ikat print is truly a statement piece. Just look at Pam Morris's camel back sofa and armchair above. Stunning, right? Especially in those inky blues.
These home decor prints are inspired by woven Ikat designs that use a resist dye method on the yarns before weaving the pattern. Ikat prints do a good job of capturing the tie-dyed look of the woven version. They're good mixers, too. Don't be shy about combining your favorite Ikat with other patterns such as stripes, checks and small dobby designs like French General's Ikat Pointe.
Look for Ikats printed on medium weight duck/canvas in 100% cotton or a linen blend. They work well for slipcovers that get moderate use and occasional wash.
As always, if you plan on making a washable slipcover be sure to do a wash and dry test on a one yard sample before you commit to purchasing your yardage.