Tailored Denim Seat Covers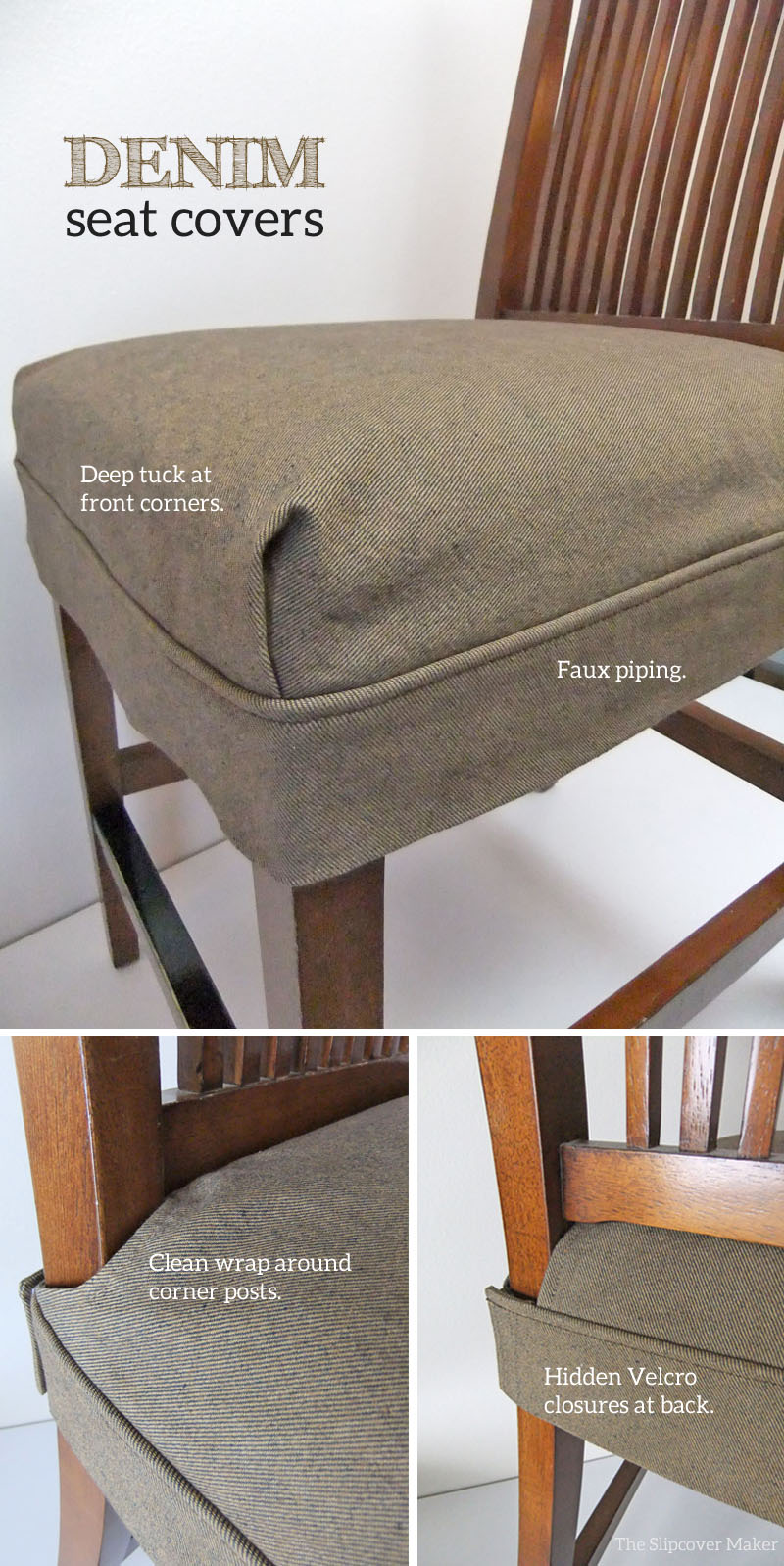 Washable seat covers for dining room chairs are a smart choice when upholstery becomes stained and worn out. Or, splits and peels like Pam's leather-like chair seats.
A thick, tough fabric was needed to cover these every day chairs. We chose a heavy weight 14 ounce denim for it's excellent coverage over the black upholstery. It also stands-up to a lot of wear, perfect for Pam's big family.
While heavy denim is ideal for seat covers, bulky seams can present a few design challenges. Here's what I did to reduce the bulk in order to create a smooth, tailored fit:
Made the pattern with as few seams as possible.
Detailed with faux piping, a 3/8″ top stitch instead of bulky covered welt cord.
Used flap closures with Velcro instead of chunky ties.
Opted for a flat, banded skirt — no pleats.