Traditional Chair, Contemporary Slipcover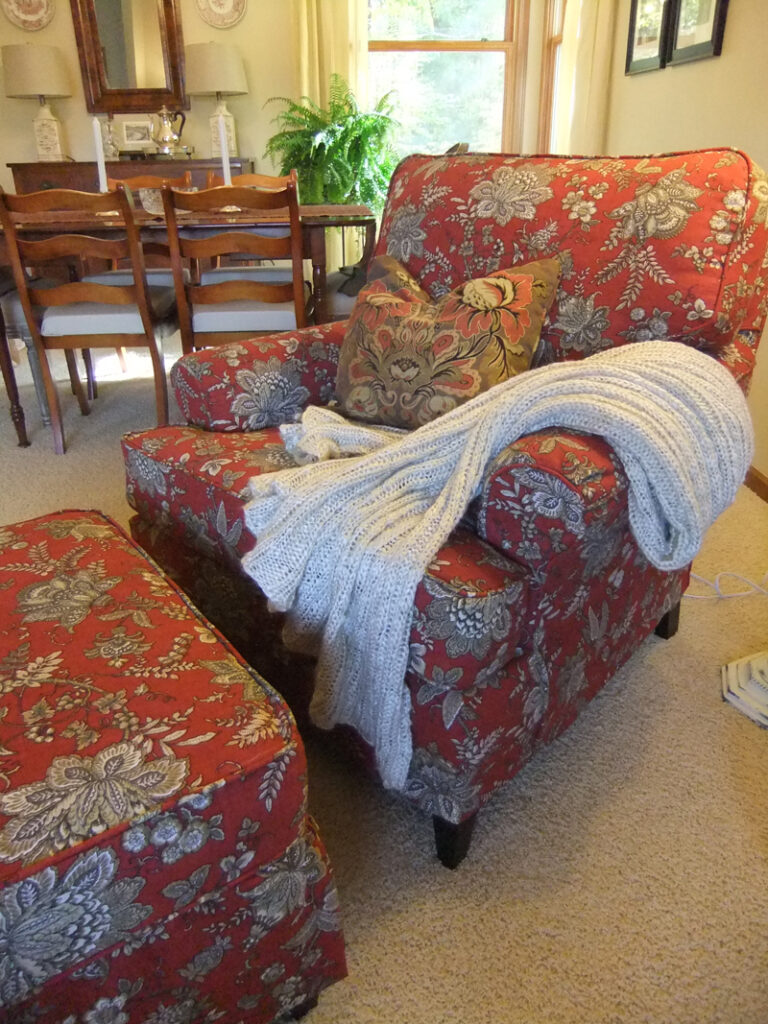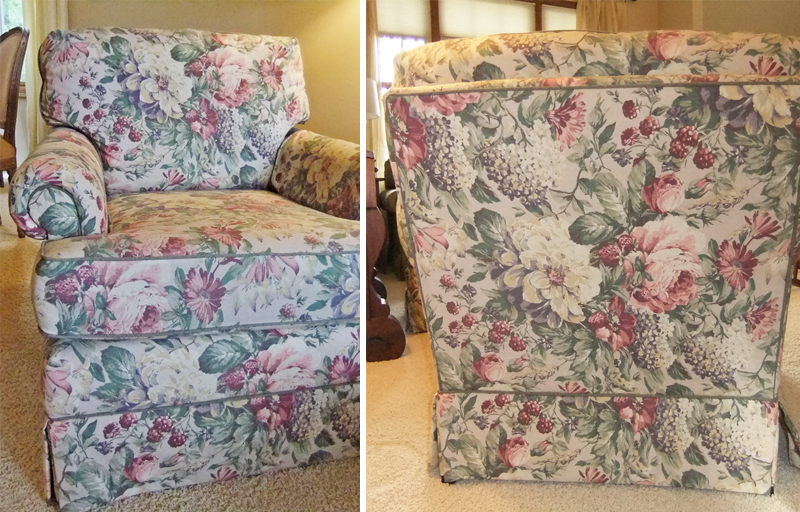 A custom slipcover can instantly transform the style of your chair. One of my favorite makeovers is Annette's living room chair. I started with this traditional rolled armchair featuring an attached back cushion and tailored skirt.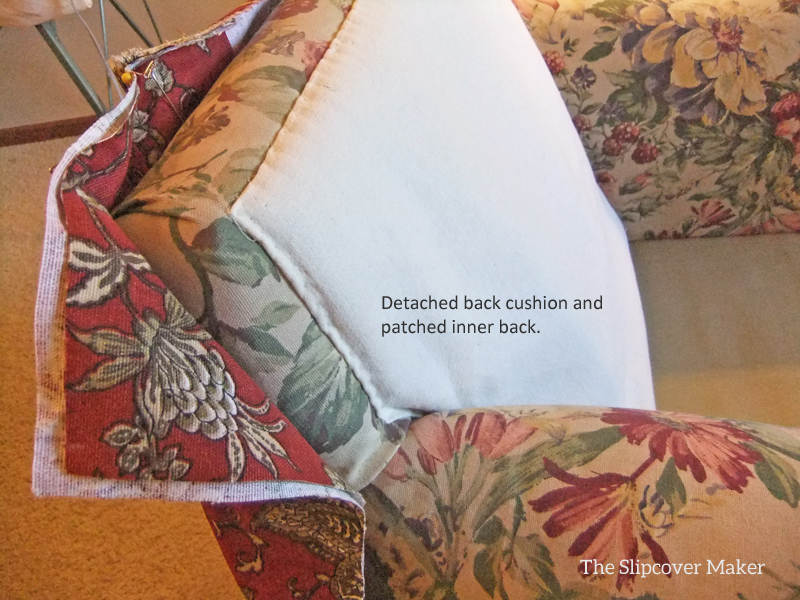 I gave it a contemporary update by detaching and boxing the back cushion and removing the skirt. It's amazing how modern the chair silhouette looks now especially with the French floral print!
Annette's chair sits away from the wall. The back can be seen as you enter the room. An exposed back of a slipcover is a perfect spot for a special detail like this double breasted button opening. So pretty!
It's all in the detail when it comes to a successful slipcover makeover. What are your ideas for transforming your outdated chair?