White Denim Slipcover for Vintage Chaise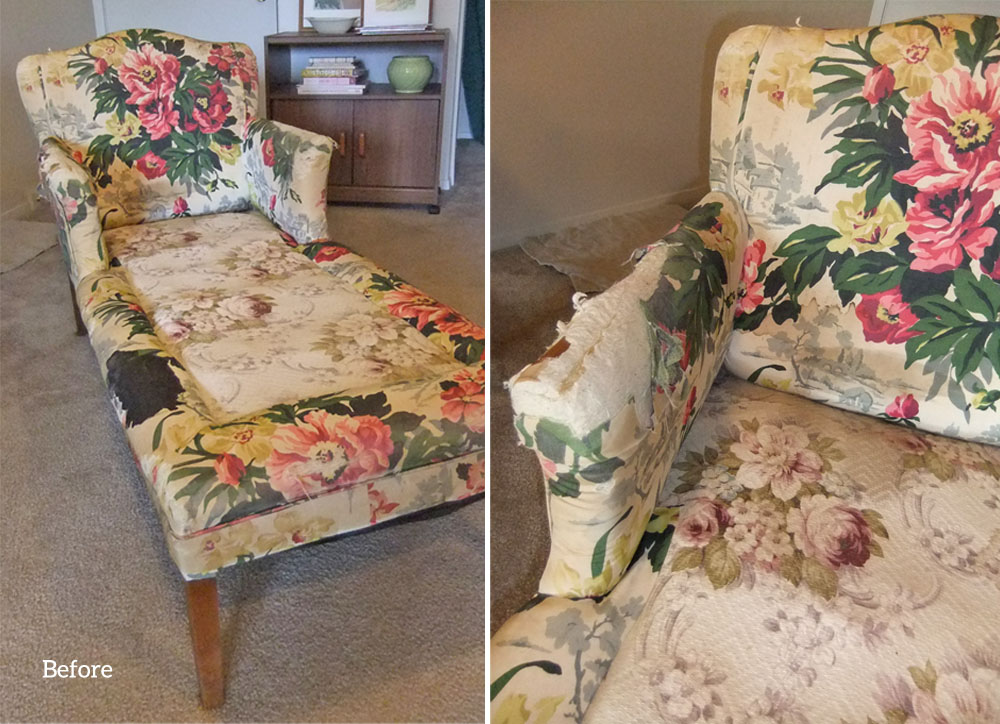 Heavy white denim to the rescue once again. It's one of my favorite slipcover fabrics for covering tattered upholstery.  It does a great job of hiding imperfections.
For this project I used a 12 oz. 100% cotton denim.  I gave it a hot wash and dry to work out the shrinkage and beef up the cloth.
To make the heavy denim marry with the dainty design of this old piece I styled the slipcover to have a simple, substantial look & feel.
I piped around the front arms, added a tailored skirt, plumped up the cushions with new batting and created one-piece arms. Looking good!