White Denim Slipcover for Vintage Loveseat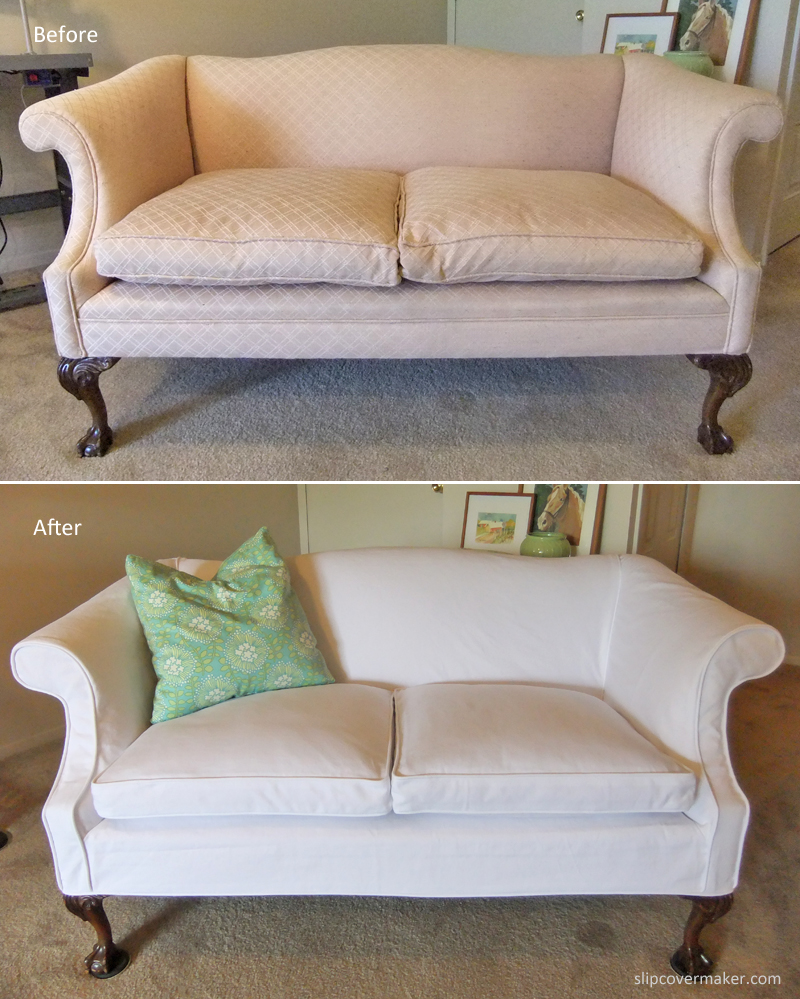 My customer brought me this wonderful vintage loveseat; it's one of two that sit in her living room. It was so much fun making slipcovers for them because the design is one of my favorites. It has so much old world charm!
The shell pink upholstery is faded and worn in places but the frame and feather cushions are in great shape. Thick, washed white denim worked great for this slipcover makeover, giving this old beauty a fresh, chic look.