Cotton Linen Canvas for Slipcovers
This slipcover canvas provides the sturdiness of cotton and the beautiful slubby texture of linen. It's washable and long-wearing. And, it's half the price of 100% linen! Read why this natural home decor fabric is a favorite for custom covers.
I found a cotton linen canvas that is ideal for washable, everyday slipcovers! Hooray!!
This fabric find has been a long time coming. I've tested several cotton linen blends over the years but never landed on one that checked all of the boxes.
Well, this one does! I can finally recommend a cotton linen cloth in two colors, natural and white, that not only looks lovely but also performs great.
I supply this fabric to my slipcover customers only.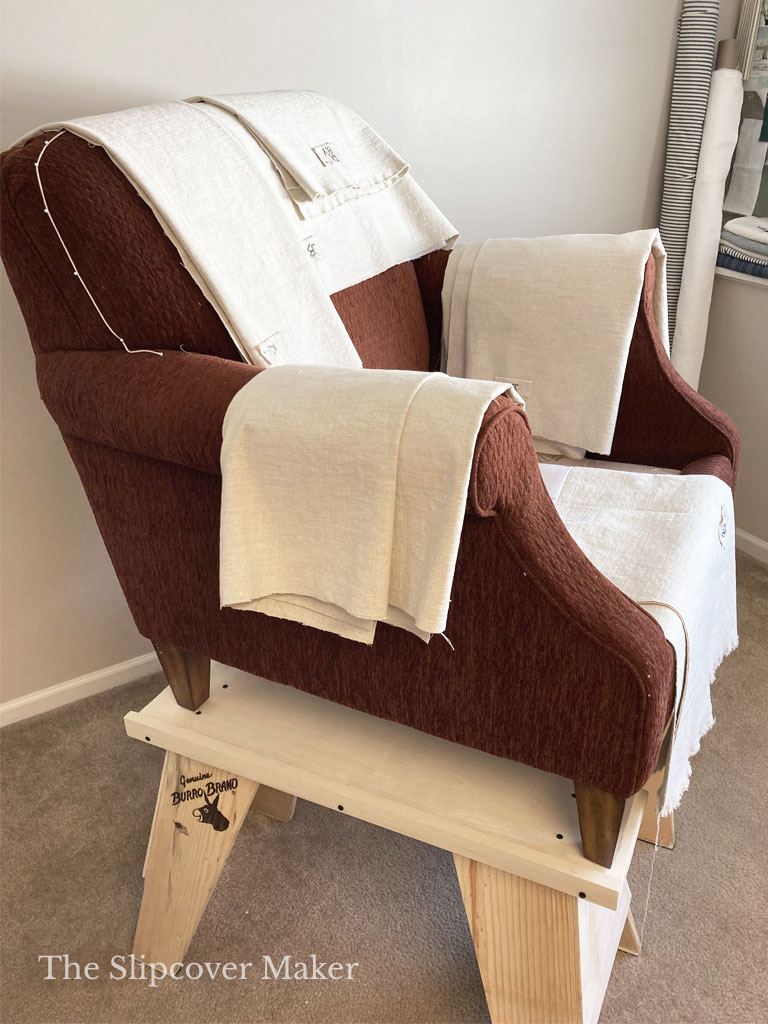 Beefy yet Supple
I recently worked with this canvas to make a custom slipcover for my big, cozy club chair. It turned out fantastic!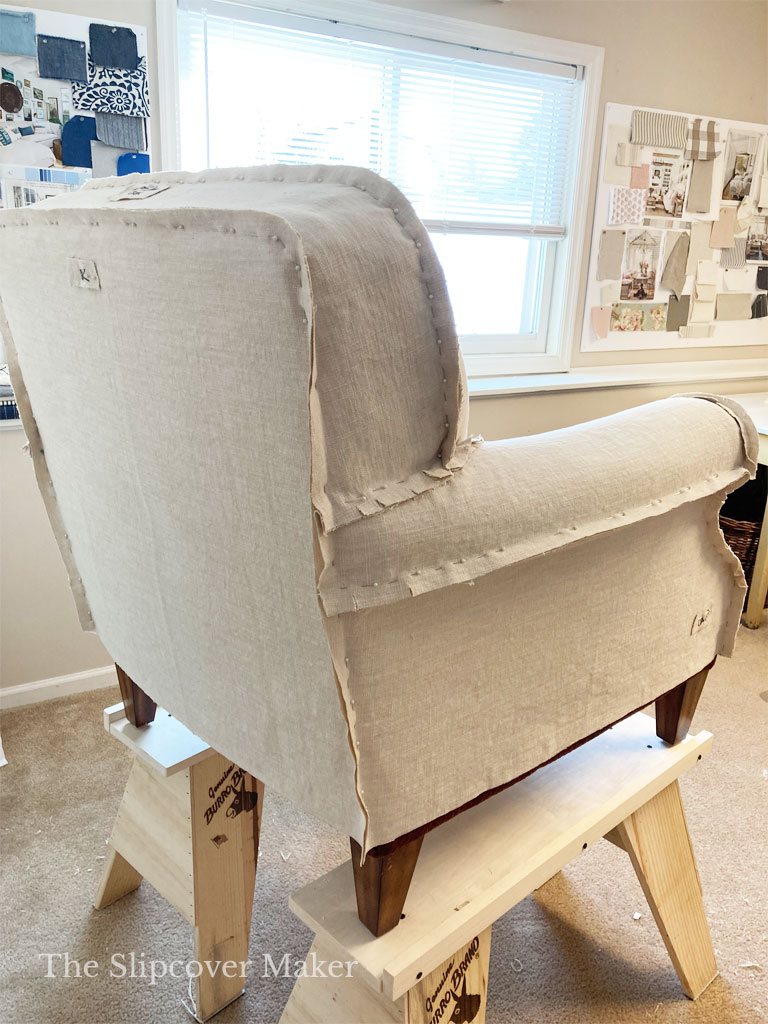 As I was working on the pin fitting, I noticed the canvas was more substantial than I initially thought. I think you will be pleasantly surprised that the 11 oz weight is beefy yet supple. A nice combination for a heavyweight canvas.
The natural color easily covered my chair's dark burgundy upholstery. It even draped smoothly over the short pile. No clinging.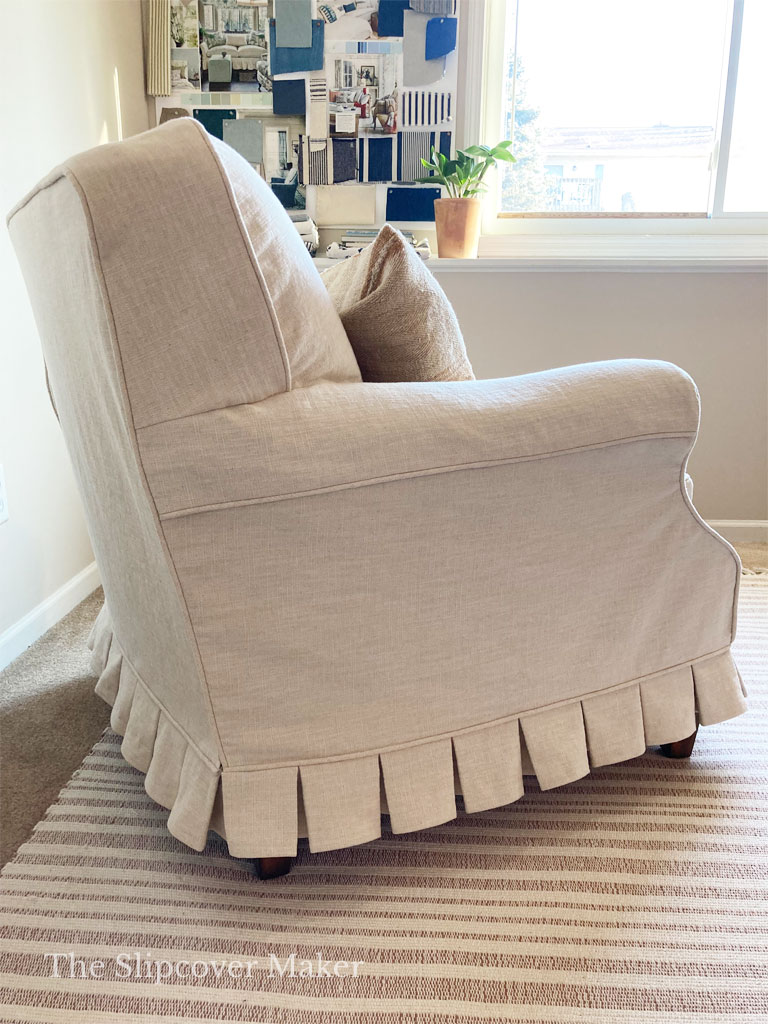 The look of linen
The characteristics I love most about this 85% cotton/15% linen canvas are the slubby texture and the floppy drape. They give the fabric a relaxed look and feel similar to 100% linen.
That doesn't mean it's limp. This tightly woven, cotton-rich canvas with thick and thin yarns is sturdy without feeling stiff or crunchy like a 100% cotton utility canvas.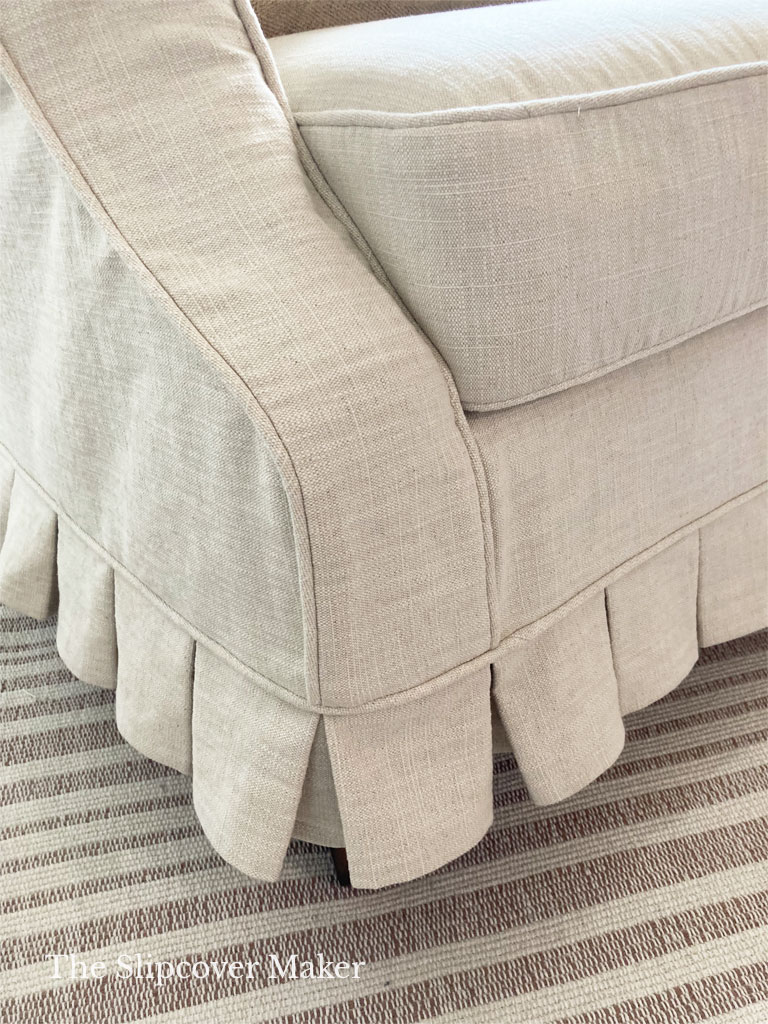 versatile neutral colors
The NATURAL cotton linen canvas is undyed. It's woven with cotton and linen yarns that vary in shades of cream, natural and flecks of flax. It's not super pale nor is it dark. I see slight undertones of grey that give the natural color an aged appearance. The color reminds me of worn vintage linen.
The WHITE cotton linen canvas is bleached to achieve a solid color. NOTE: because this is a bleached fabric, the color may vary from dye lot to dye lot, ranging from bright white to creamy white.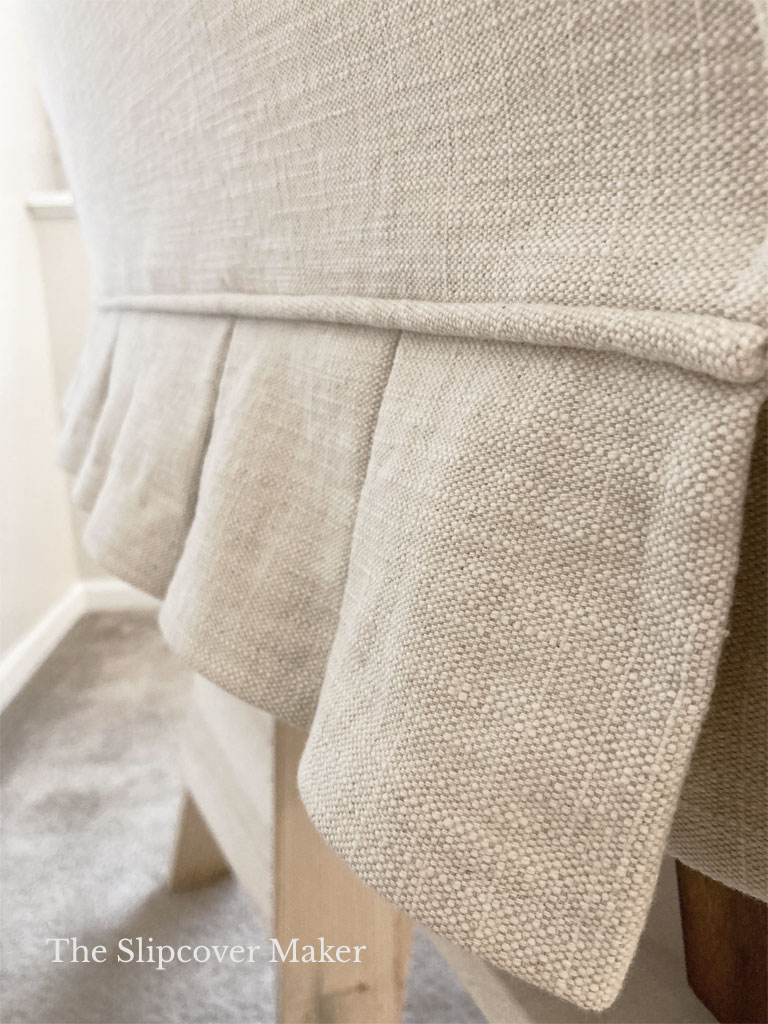 I hope my review of this cotton linen blend is helpful as you plan your next slipcover project.
Thanks for following! –Karen