Washable Linen Slipcover for Old Sherrill Sofa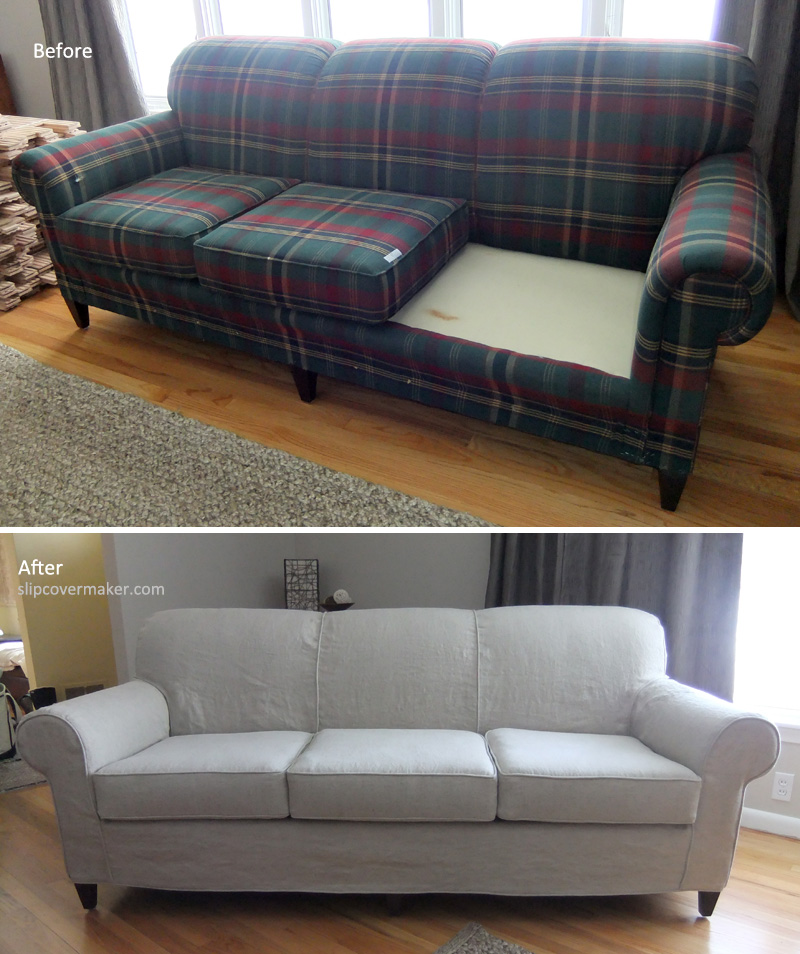 I finally found a heavy weight linen that works great for washable slipcovers!
It's the 12 oz. Brazil linen from InstaLinen. It provides good coverage and it takes on a wonderful soft crumple texture after washed.
For this Sherrill sofa makeover, I removed the upholstered skirt to expose the legs. I also created a tailored slipcover with a flat panel at the sides above the arms (instead of bulky fabric folds).
The look is simple and chic. Perfect for my customer's newly renovated living room.
Need help choosing the best linen for your slipcover project! Check out this helpful post.