Gray Line Linen Slipcover for Old Sherrill Sofa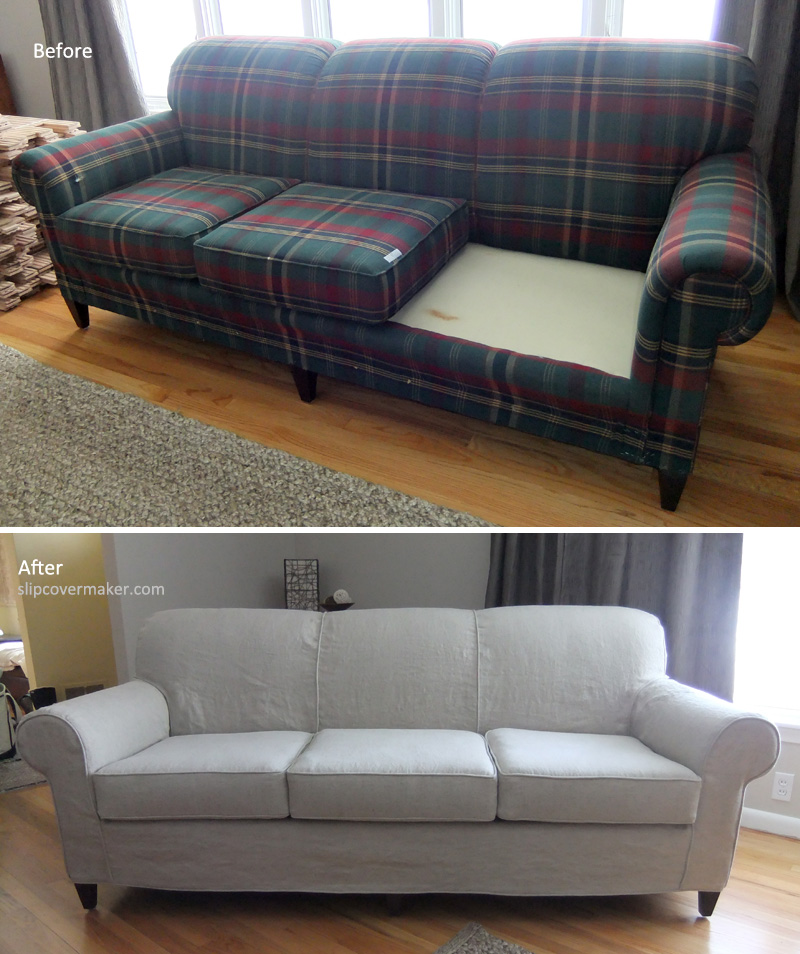 I finally found the best linen for slipcovers. It's the Home Furnishing quality from Gray Line Linen. The weighty 11 ounce provides good coverage and it takes on a wonderful soft crumple texture after washed. Fabric update August 2016 — the quality of this 100% linen is not what it use to be. I've removed it from my favorites list. 
For this sofa slipcover my customer, Sally, chose color Oatmeal. It's a beautiful un-dyed flax color that's reminiscent of vintage linen or hemp. Her inspiration: the chic contemporary linen sofas at Restoration Hardware.
I removed the skirt on her worn & loved Sherrill sofa and created a tailored slipcover with a flat panel at the sides above the arms (instead of bulky fabric folds). The look is simple and chic. Perfect for her newly renovated living room.