Hemp Canvas: A Good Choice for Slipcovers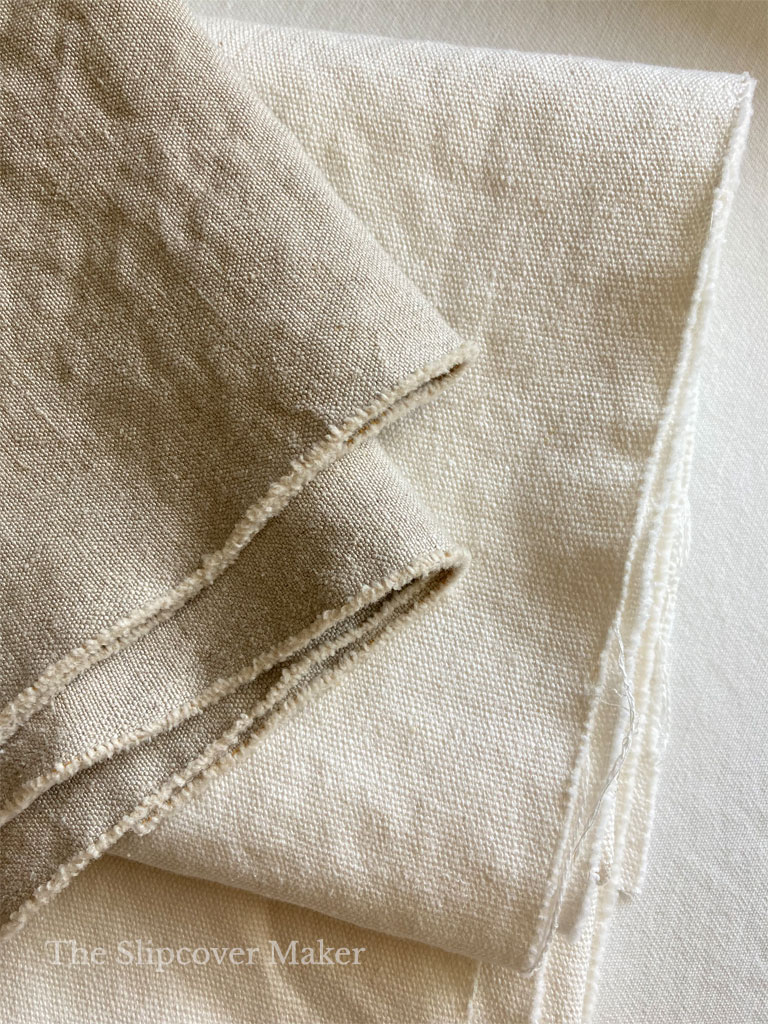 Have you considered hemp for your slipcover project? Two of my favorite hemp fabrics you might like are the versatile and casual 11 oz. semi-bleached canvas and the 11 oz. Taupe canvas.
Both are undyed colors and have a slubby texture. ideal for creating a neutral backdrop for just about any home décor project: pillow and cushion covers, slipcovers and window shades.
Hemp canvas is durable but not stiff and scratchy like the stuff you probably remember from years ago. Today's version is supple and softens nicely with wear and wash. You can throw a lot of wear at hemp and the fiber will remain strong.
Read more about my favorite hemp fabrics here.