Chair Slipcovers with Dressmaker Details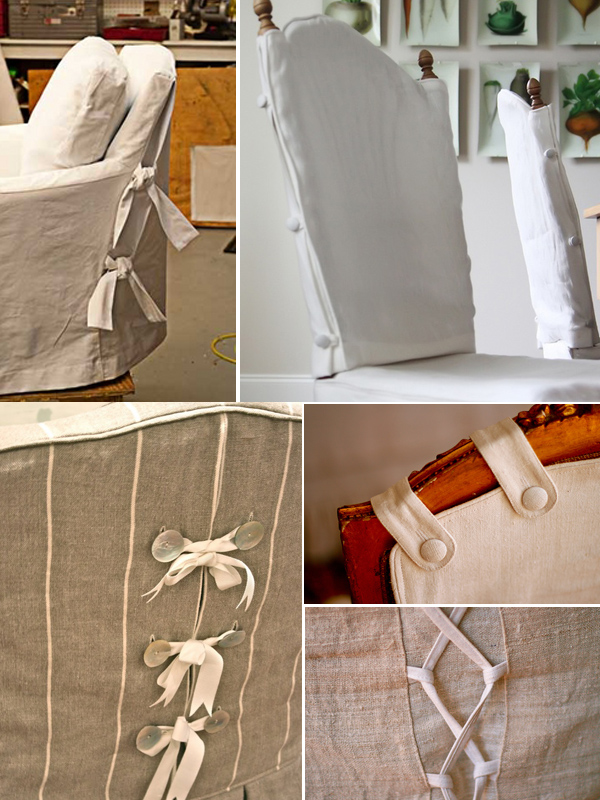 Look to your favorite clothing designs for pretty details to add to your slipcover.
A narrow ruffle at the hem, a skirt with slits instead of pleats, and creative tie or button closures. These are the type of dressmaker finishes that make a tailored slipcover stand out in a room.