Simple Ticking Slipcover for Wingback Chair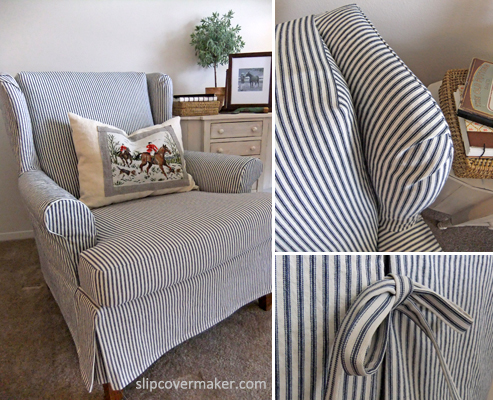 This cotton ticking slipcover is so simple — throw it on and tie it at the back. By eliminating traditional slipcover details like welt cord, zipper and lined skirt I was able to give this stuffy old wingback chair a more relaxed, casual look.
About the fabric: I used 3 different pieces of navy and white ticking! Two pieces were from my stash of vintage ticks from the 1960's — it's that wonderful weighty cotton ticking you can't find easily anymore. The third piece was "new", reclaimed from an abandoned retail display project. Together, they did a nice job at covering up the worn, dirty hemp upholstery. See more pics here.