My Brown Slipcover Experiment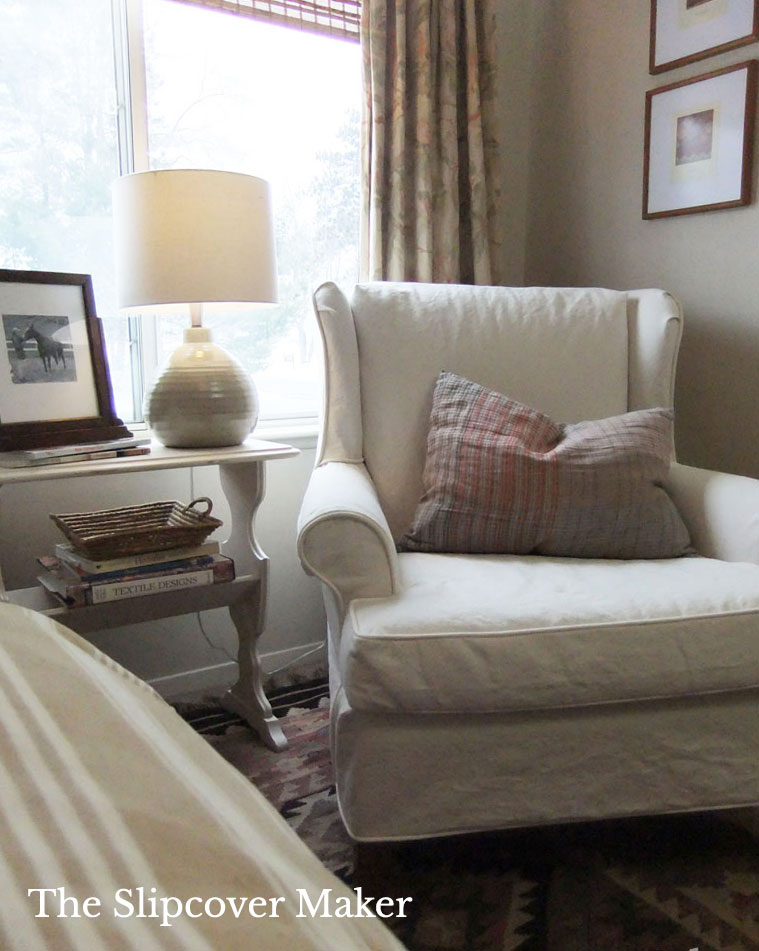 I've always made my slipcovers in natural or creamy white as a way to give my small living space a bigger, brighter feel.  Even when I make new covers to replace the old ones, I stick with cotton canvas, natural denim or off-white linen.
This has been my decorating style for a long time. It's hard to imagine slipcovering my furniture in a darker color and loving it as much as my favorite pale neutrals.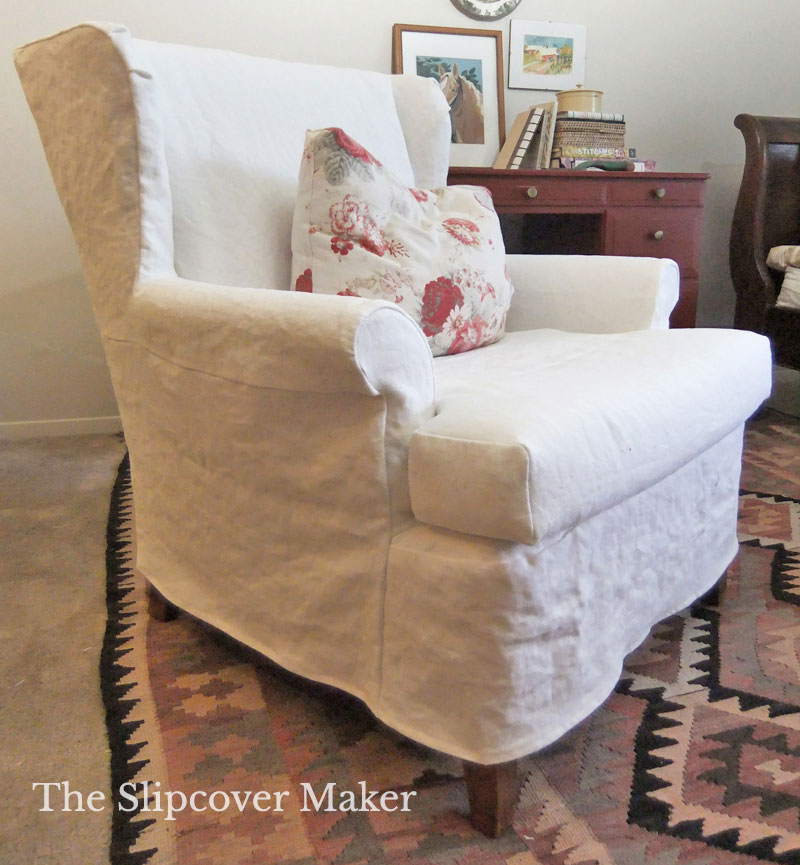 But when brown kept showing up this year in my workroom, in trend forecasts and in swatch books I started thinking beyond cream and white.
I wondered if the right shade of brown would work as a new neutral for my slipcovers.
Brown always looks so good in plush velvet upholstery and tufted leather pieces with rich, high-low patina.
Would brown look as beautiful in a more casual fabric like basic bull denim or flat cotton canvas? Would brown slipcovers make my small space feel smaller?
To find out, I decided to do a little experiment on one of my own chairs.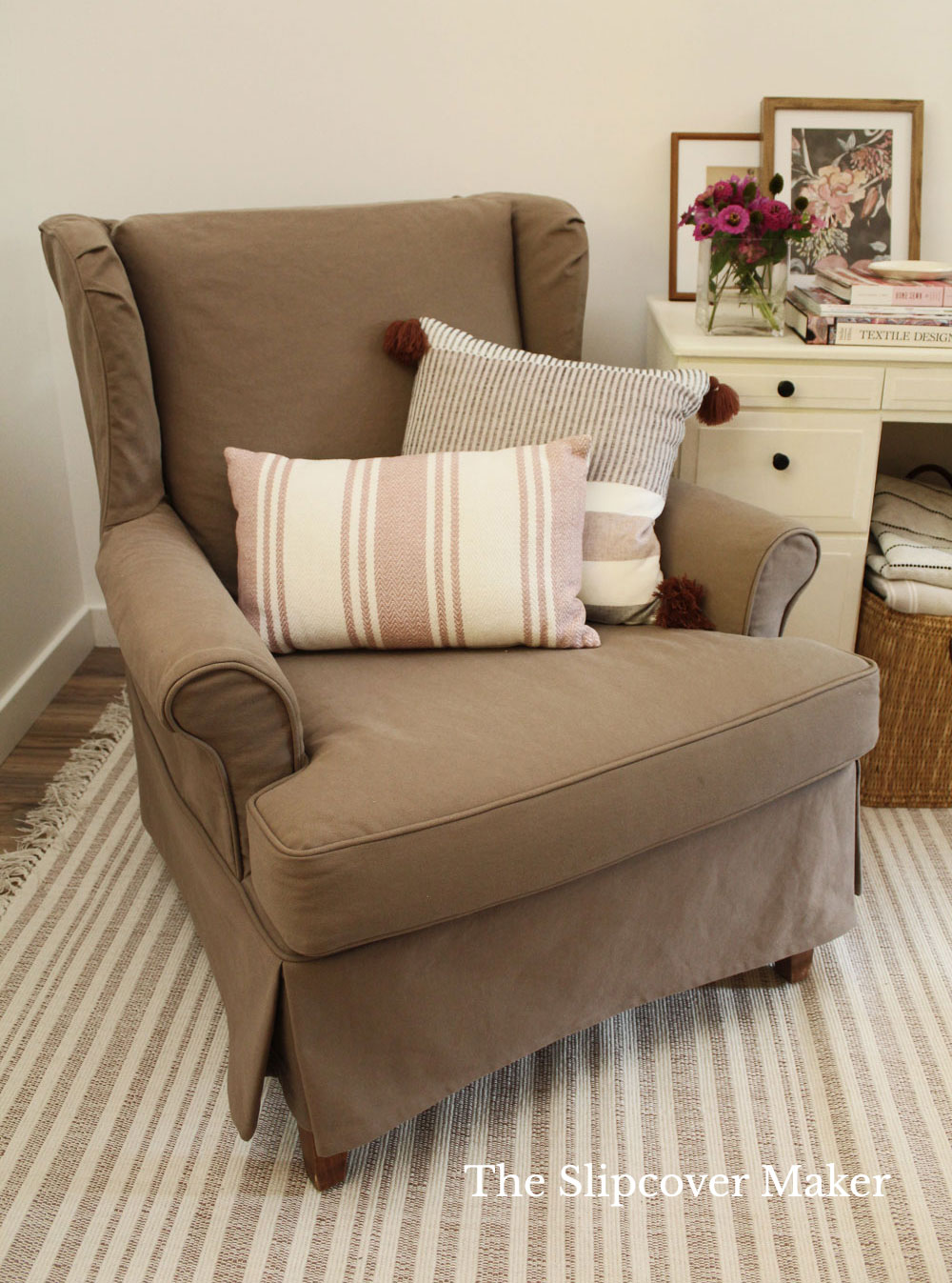 I thought brown might look better in denim than canvas so I chose 12 oz. cotton bull denim in color Fossil Brown from Big Duck Canvas.
Fossil is a warm, medium shade of mocha with a slight grey cast. It's a calm color yet contrasts nicely with pale walls and rugs.
I'm super happy with this particular shade of brown. It definitely works well as neutral slipcover. YAY! And, oddly enough it makes my small room feel bigger!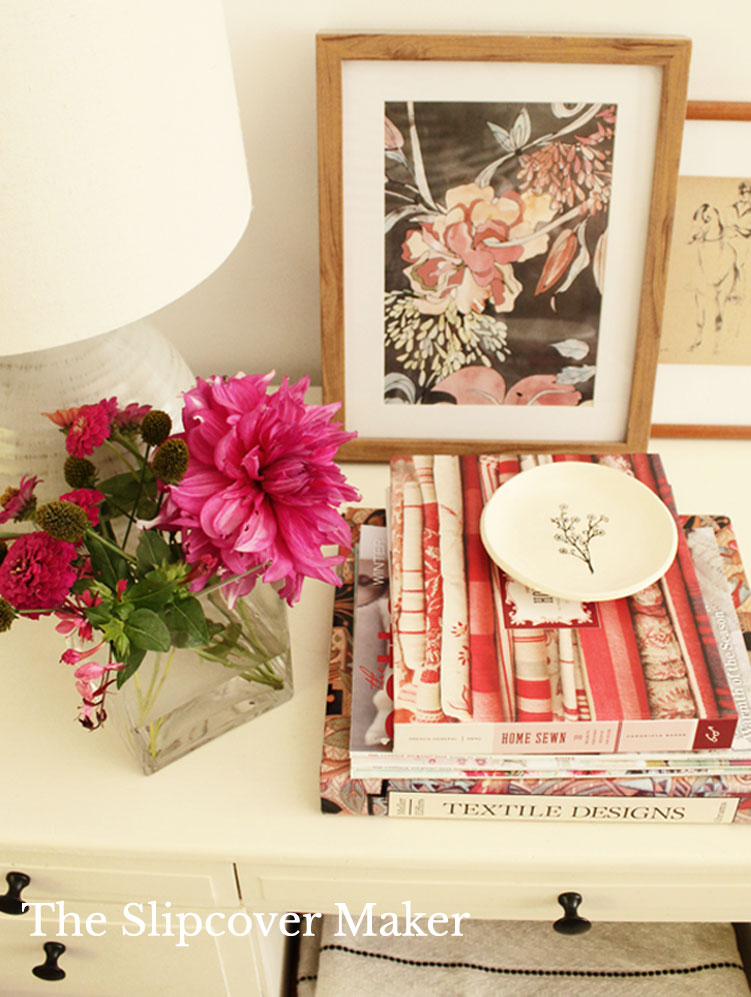 I also discovered Fossil Brown is a bit of a chameleon. It's much more versatile than I originally thought.
It has a very subtle rosy undertone and looks pretty accessorized with warm pinks, corals, blush and cinnamon.
But, surprisingly, it also looks terrific with a warm palette of greens and aqua.
I'd say my brown slipcover experiment was a success!
If you're thinking about slipcovering in brown take the time to compare different shades. There is a vast range of brown denim and canvas fabrics out there to choose from. You'll find each brown color has it's own unique hue.
Evaluating actual color is hard to do on a 3″ swatch. If you find a brown color online you think might work be sure to buy a 1 yard cut to see how it looks with your other furnishings before you commit to a lot of yardage.
For more inspiration and tips, check out this article on the Better Homes & Gardens website: 14 Ways to Decorate with a Brown Sofa.