Natural Denim Slipcover for Curvy Armchair
One of the best things about a natural denim slipcover is it makes an armchair or sofa much more versatile.
This slipcover makeover made it easy for my customer to move her comfy red chair from her living to her sun room. The heavy weight denim helps protect the upholstery from fading and the creamy natural color brightens up the room.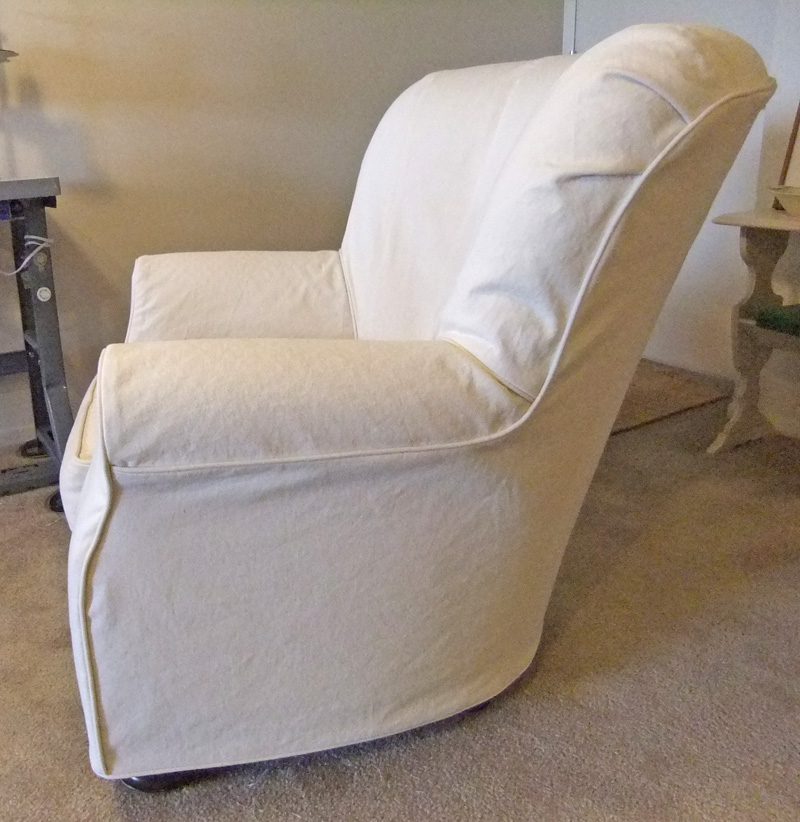 Creating the custom-fit was a challenge! This curvy, well-padded chair has deep tufts, barrel back, rounded pleated top and puffy, rolled arms. Whew!
You can't tell from the photos but I added 5 "princess seams" to the inside back. These vertical curved seams help the fabric shape to the chair. I pressed the seams open and edge stitched them on each side to make them flat and smooth. That way they recede rather than become the focus of the slipcover.