Slipcover Style: Linen Headboards & Bed Skirts
Use these linen slipcover ideas to add comfort and style to your bedroom. Includes favorite fabrics and DIY design tips for making headboard covers and bed skirts.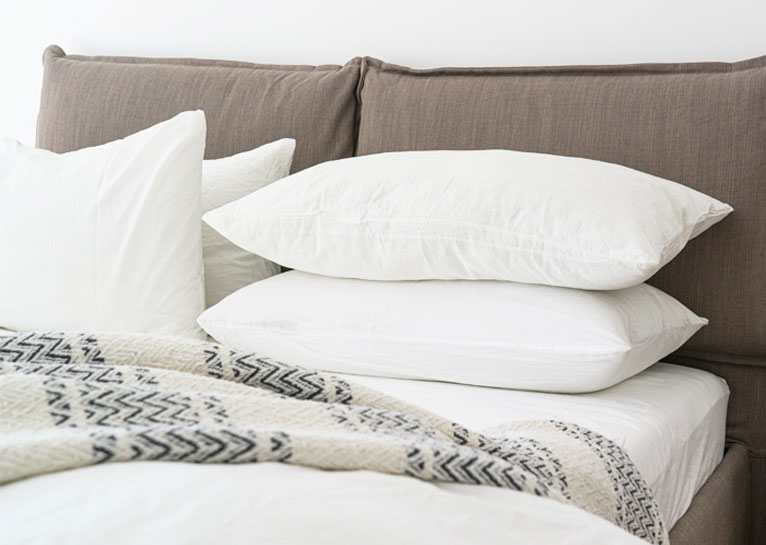 If you've followed my blog for a while you know most of my posts are about designing and making slipcovers for living room furniture.
But did you know there are many other furniture items in your home that can be updated with a slipcover?
Take a look in your bedroom. Your headboard and box springs could be excellent candidates for a slipcover makeover, especially in washed linen. Untreated, natural linen is a healthy four-season fabric that's not only beautiful but also very comfortable and versatile.
Today's post will inspire you to give your bed frame a refresh. I share design ideas, my favorite linen resources, and DIY tutorials. Enjoy!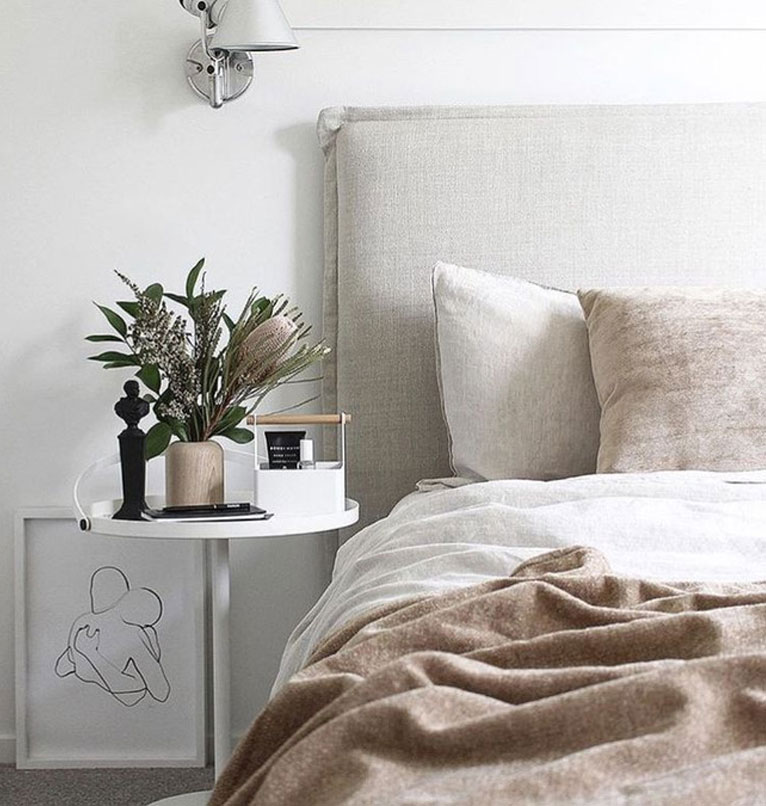 A fitted pullover linen slipcover is one of the most simple and prettiest ways to update an upholstered headboard.
If you are thinking of making your own, this 7.5 oz. linen in color Mixed Natural will work great. And, this undyed natural hemp canvas would be wonderful, too.
Or, have a linen slipcover custom-made for your headboard by Superior Custom Linens. Choose from many colors and styles like plain, bow ties, knot ties, piped, and flange edges.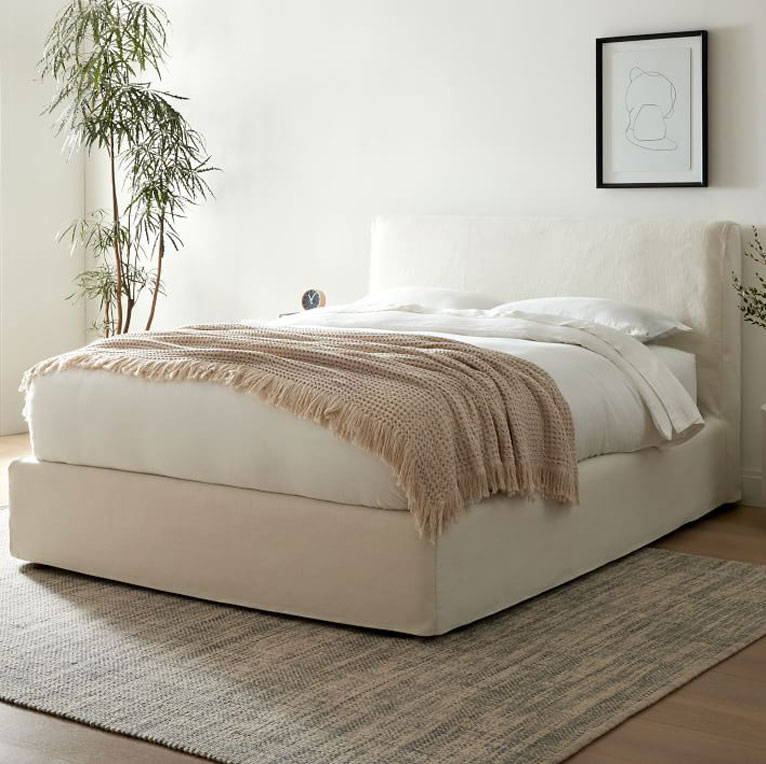 Inspired by high-end bed frame slipcovers, Noelle Tate created her own and saved a bundle! To mimic grainy natural linen, she used washed, natural cotton drop cloths to cover a headboard and mattress frame she found on Facebook Marketplace.
Her DIY rustic linen-like slipcover looks terrific! Watch her tutorial here.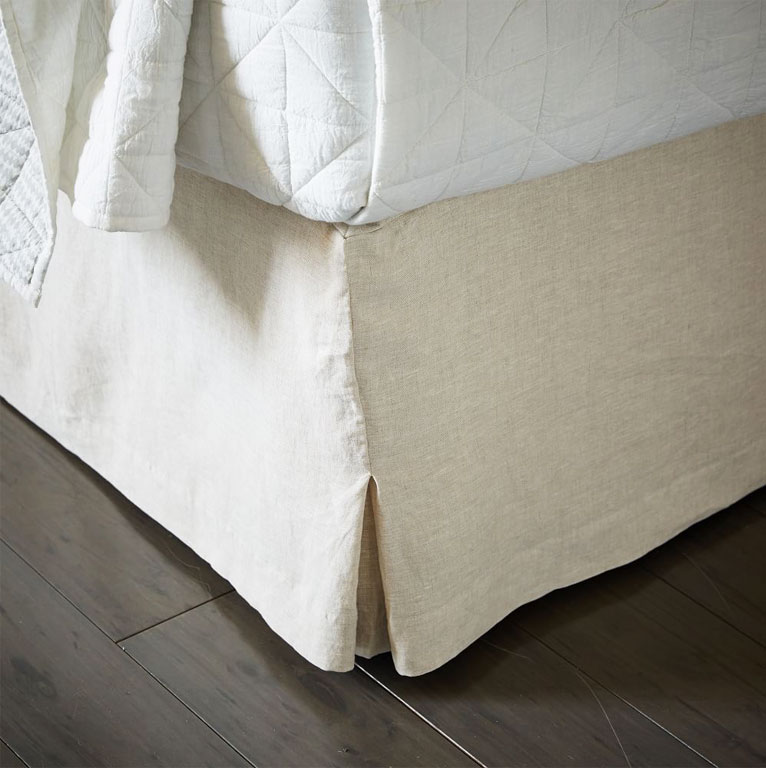 What if covering your headboard isn't an option? You can still give your bed frame a big style boost with a linen bed skirt. Design it to have tailored corner pleats or gathers all around or simple flat panels.
No matter the style, a linen bed skirt adds such a pretty extra layer to a bed and is easy to make. It's essentially a slipcover made up of three rectangle panels (skirts) that are attached to a deck piece.
A linen bed skirt doesn't need to be lined. A washed 7.5 oz. medium weight will work best. It has a soft drape and will pleat and gather beautifully. Here are my favorite resources for solid colors:
Speaking of gathers, Susan Woodcock from Workroom Tech demonstrates her simple technique for making the deck for a gathered bed skirt in this video. And, shares more here about how she measures the bed and fabricates the skirt.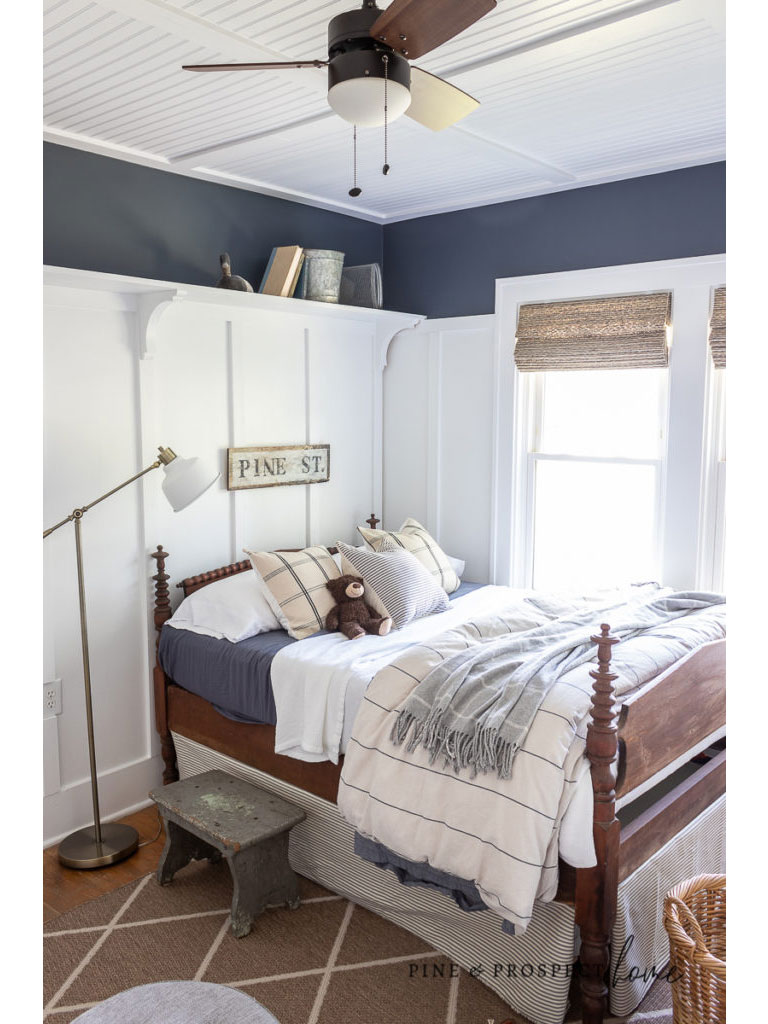 Sometimes a very simple skirt design in a novelty fabric is all you need to give your bed a quick update.
Andrea from Pine & Prospect Home made a flat panel bed skirt with a cotton ticking stripe. She placed the pattern horizontally, used the selvage edge as a raw hem, and simply folded back the ends to clear the bed frame posts. Super easy!
Her project inspired me to think about using a linen stripe instead of cotton. Check out these lovely linen ticking-like fabrics:
That's it for this week! Learn more about how to choose the right linen fabric for chair and sofa slipcovers.