5 Ticking Stripe Alternatives for Slipcovers
Heavyweight cotton indigo ticking is a favorite for slipcovers but it's not easy to find. Need an alternative? Here are five indigo ticking-like stripes that will work great for armchair and sofa covers.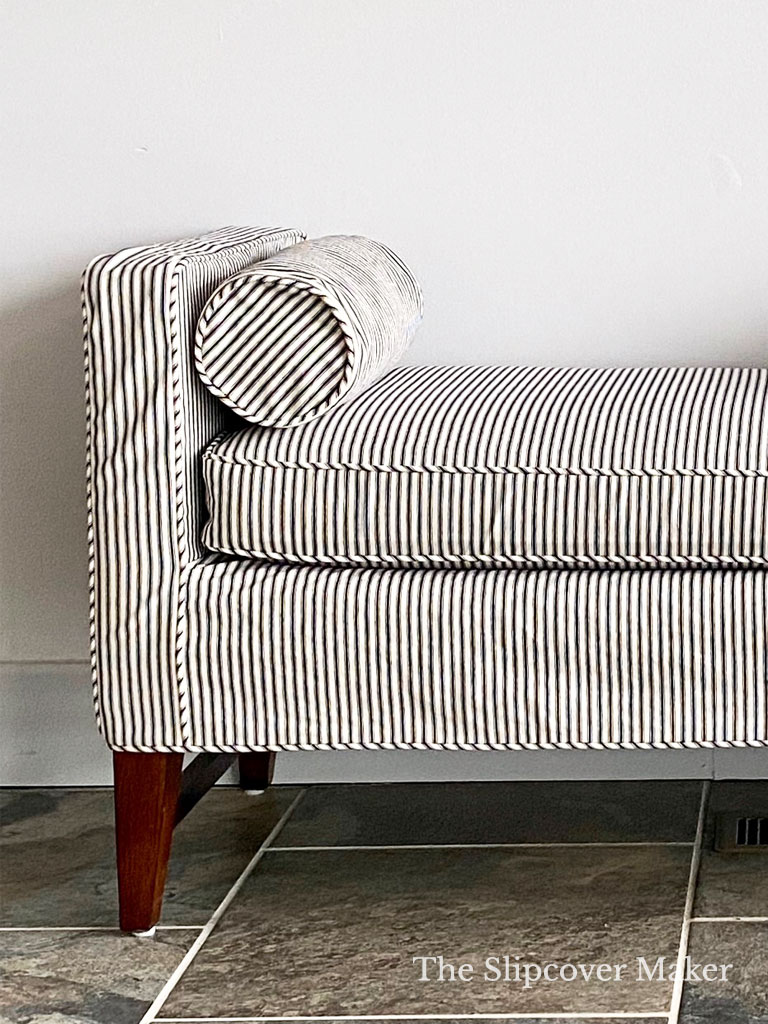 In 2014, I sourced and tested a bunch of cotton ticking stripe fabrics and wrote this review. There were slim pickings back then for the type of tightly woven, long-wearing cotton ticking I like using for washable slipcovers.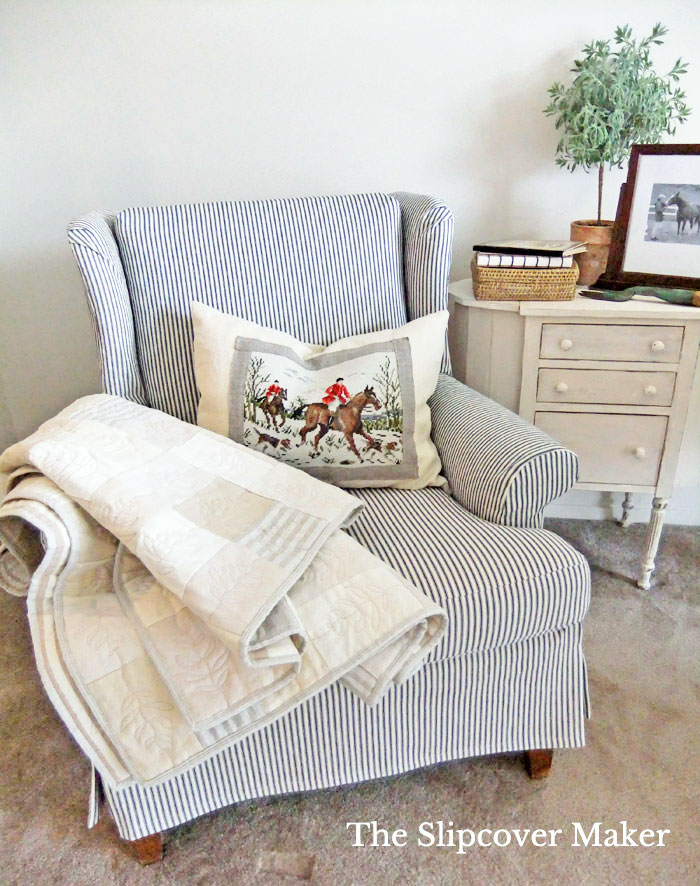 Today, not much has changed.
Classic indigo and natural cotton mattress ticking continues to be finished with toxic fire retardant chemicals.
Home dec ticking stripe patterns (mostly printed) are too lightweight and limp.
And, the gorgeous, yarn-dyed herringbone ticking fabrics made in England are mostly sold to the trade and are not readily available to hobbyists in the U.S.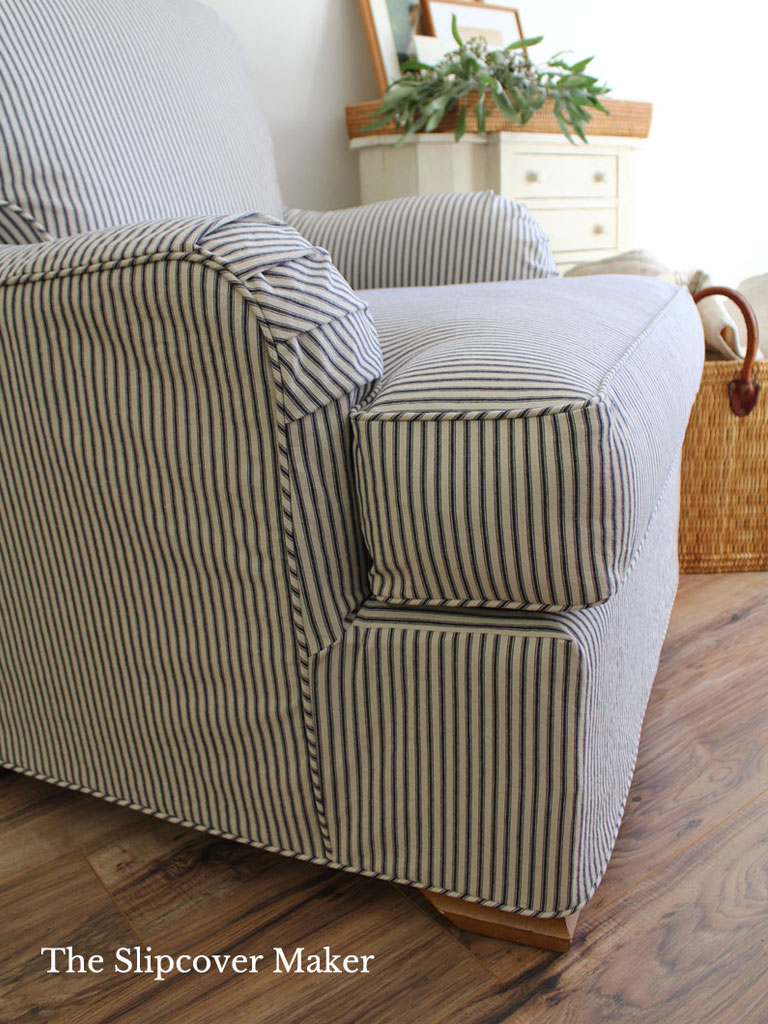 So where does that leave us ticking stripe-lovers? Well, it's time to think outside of the box.
During a recent search I switched my focus from ticking to indigo yarn-dyed striped denim and canvas. (Yarn-dyed means the stripe is woven in the fabric, not printed.)
Good news! I found five ticking stripe alternatives in 9 to 12 oz weights that will work great for washable slipcovers. Let's take a look.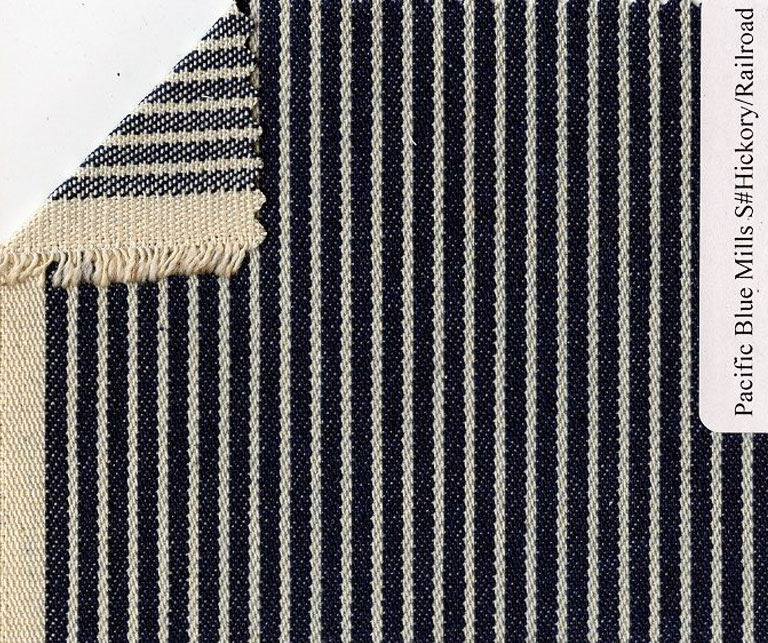 Originally designed for railroad workers' overalls, hats, and jackets, this cotton denim stripe has become a classic for casual slipcovers and apparel. The dark indigo and natural pattern is 1/4 inch wide and tightly woven on a 10 oz medium weight denim.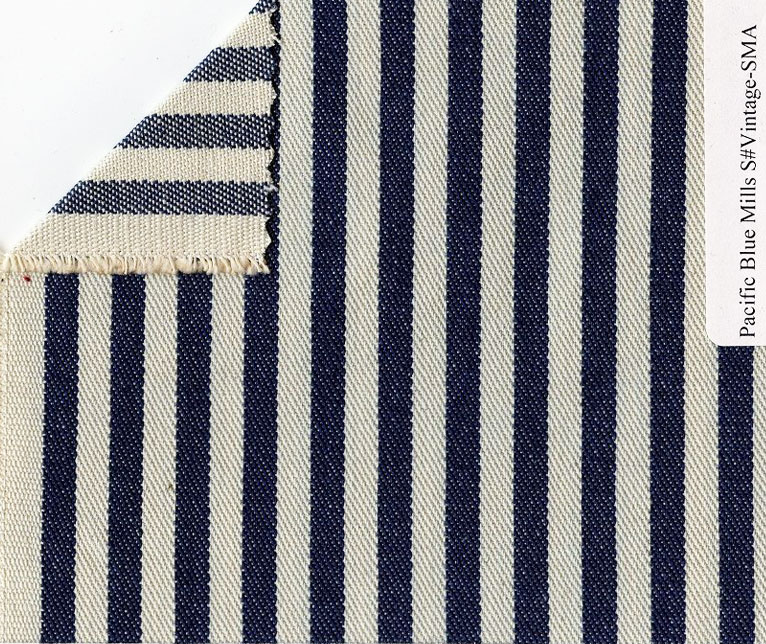 I love the weave and look of this 12 oz. indigo and white stripe. It's a jacquard replica of a vintage denim. The high contrast 1/2 inch stripe pattern would look great placed either horizontal or vertical on a slipcover.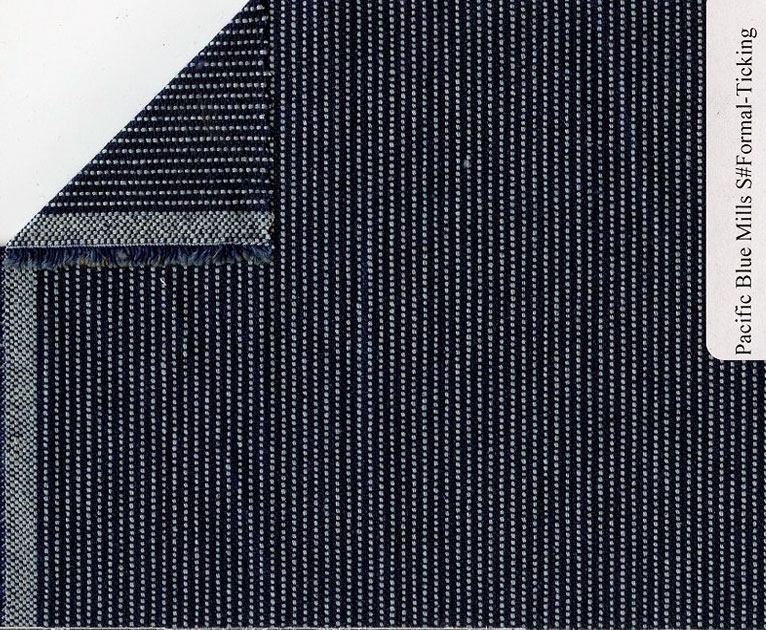 This wonderful little stripe design is a replica of a traditional Japanese ticking stripe. The pattern is tightly woven on a 10 oz. indigo canvas instead of denim. Very unique.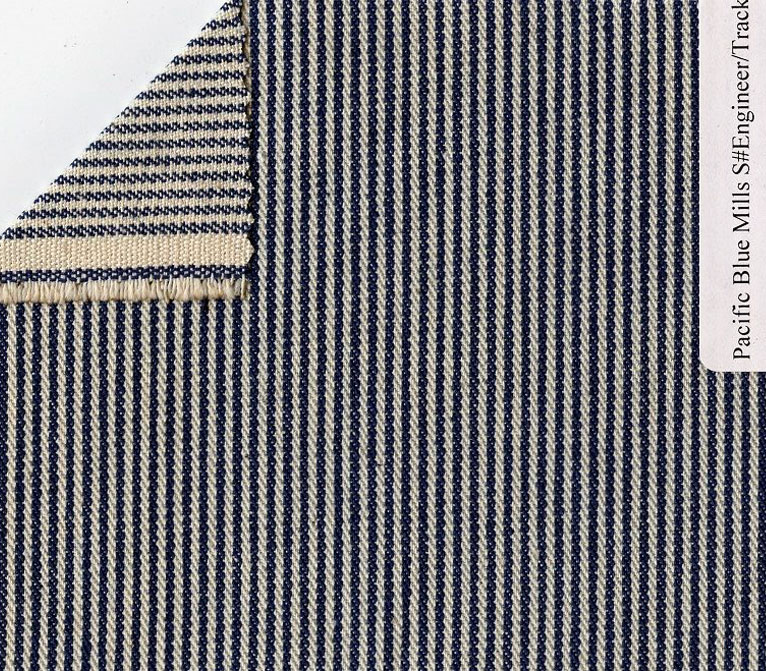 This 10 oz. medium weight indigo and natural stripe is very similar in look and feel to the Hickory Railroad stripe. The difference is this one has a narrower indigo stripe, which makes the overall color appear lighter.
The four stripe qualities above are from Pacific Blue Denims, a reseller and manufacturer of premium denim located in Los Angles. They work differently than most fabric retailers. Here are a few tips for purchasing from them:
Order swatches from their website. No charge.
A customer service person will send an email to confirm your swatch order. Be sure to reply otherwise, they won't mail them.
Once you receive your swatches, email Pacific Blue to request prices.
Their prices are terrific and there are no minimums. However, they add a $25 cut fee to orders under 100 yards.
When you're ready to place an order, Pacific Blue will walk you through what information they need from you.
Two indigo stripe patterns alternate in a pretty ribbed canvas. This fabric will make a medium-weight slipcover suitable for many different styles of home decor including coastal, farmhouse, and cottage. Because this canvas is only 9 oz it might not offer 100% coverage on all upholstery colors. Be sure to test a swatch.
I hope these ticking-like resources come in handy for you. If you use one for your slipcover project, I would love to know what you like about it.
As always, thanks for following! — Karen