Slipcover & Paint Ideas for Exposed Wood Furniture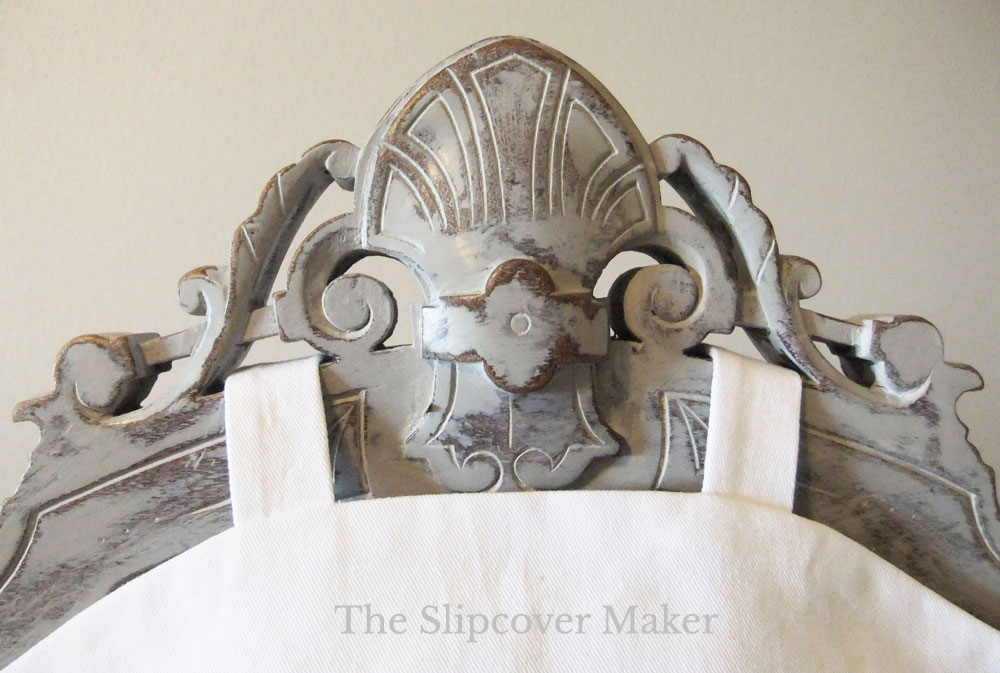 Do you have an old upholstered chair or settee with exposed wood details that needs a new look? You might think the only way to update your worn and loved piece is to reupholster it, and give the wood a good polish.
That would certainly work. But if you envision a makeover with loads of charm à la French country or vintage farmhouse style, I say go with a slipcover and paint that wood!
In today's post, I share some of the custom fit slipcovers I've made for exposed wood chairs. They're designed in different ways to show off arms, legs, top rails — just about any area that has a pretty carved feature.
And, I want to show you a few painted wood pieces repurposed by Cindy Rust, owner of Reinvented Delaware. She shares her painting techniques and some really good resources on her blog for transforming wood furniture and home decor items. So inspiring!
Let's dive in!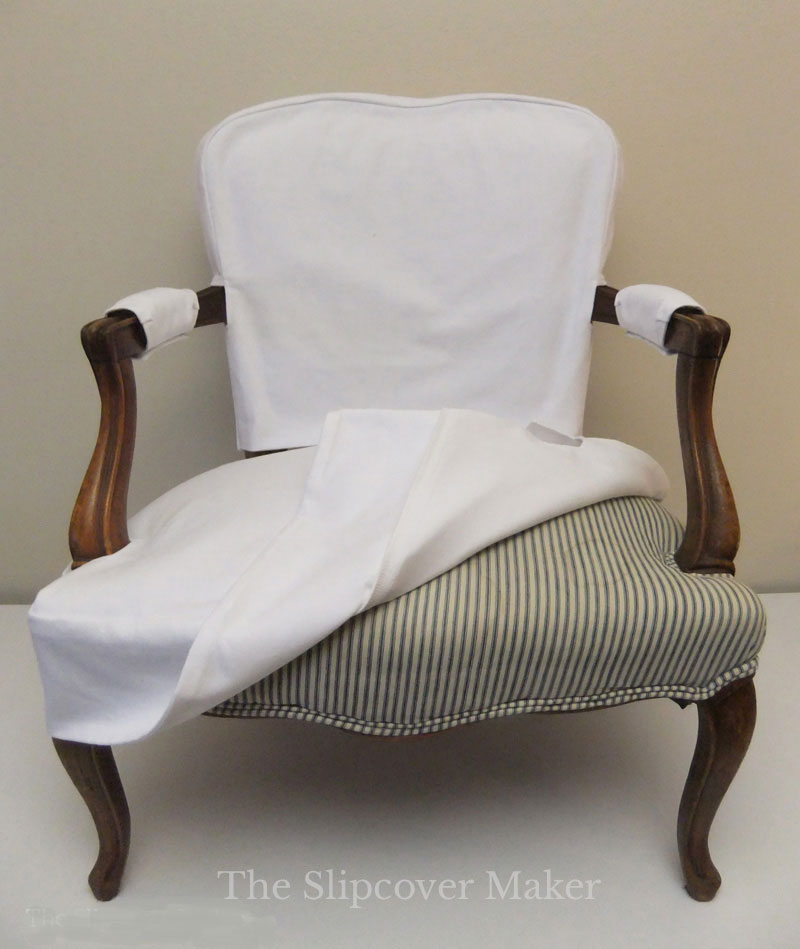 Most of the exposed wood pieces I slipcover are open-arm chairs like this one, casually referred to as a "French chair". It's upholstered on the seat, inner and outer back and armrests. Wood legs, arms, and other areas such as wood corner posts and top rails, are visible.
When designing a slipcover for these types of chairs you have to think about which areas need to be covered in order for the slipcover to function, which areas will look good exposed and what type of closures are needed to keep the cover in place.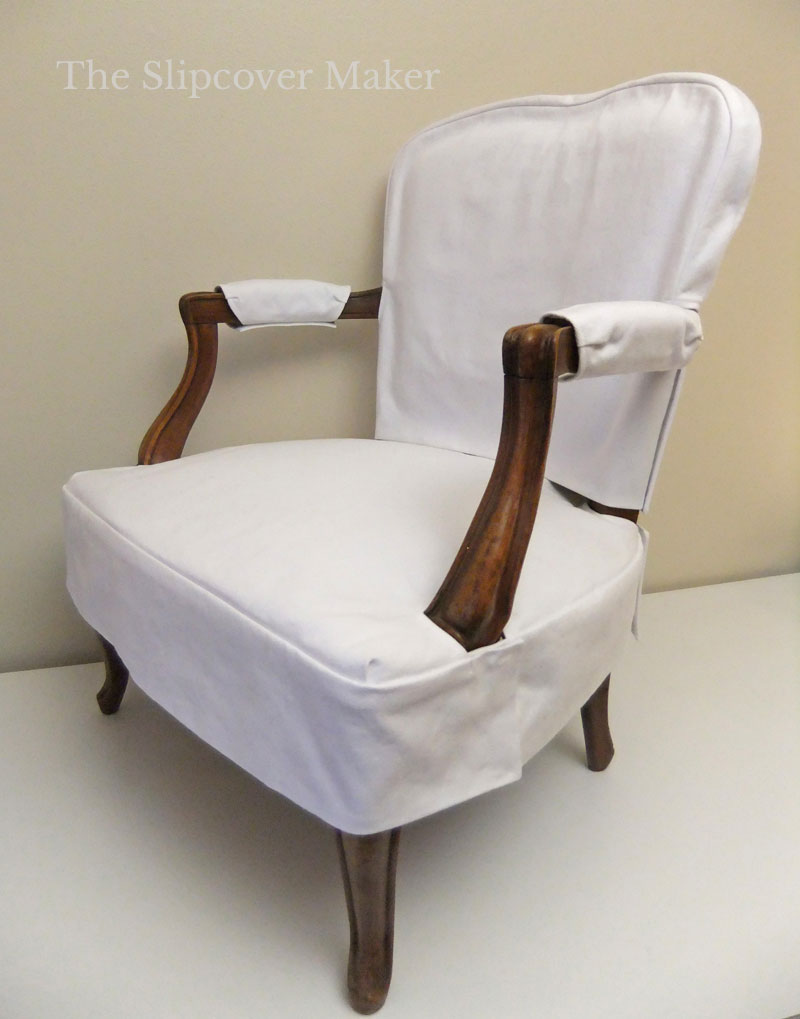 For this antique French chair, I designed a simple, four-piece slipcover that fits the contour of the chair and can easily be removed for washing. Per my customer: no ties, straps, buttons, zippers or welt cord. Just hidden Velcro closures.
What you don't see here is a very pretty wooden top rail. It's hidden under the narrow boxing. Why didn't I expose that detail? Because a boxing is needed to join the inner and outer back when ties or straps are not an option.
Fabric: 12 oz. white cotton bull denim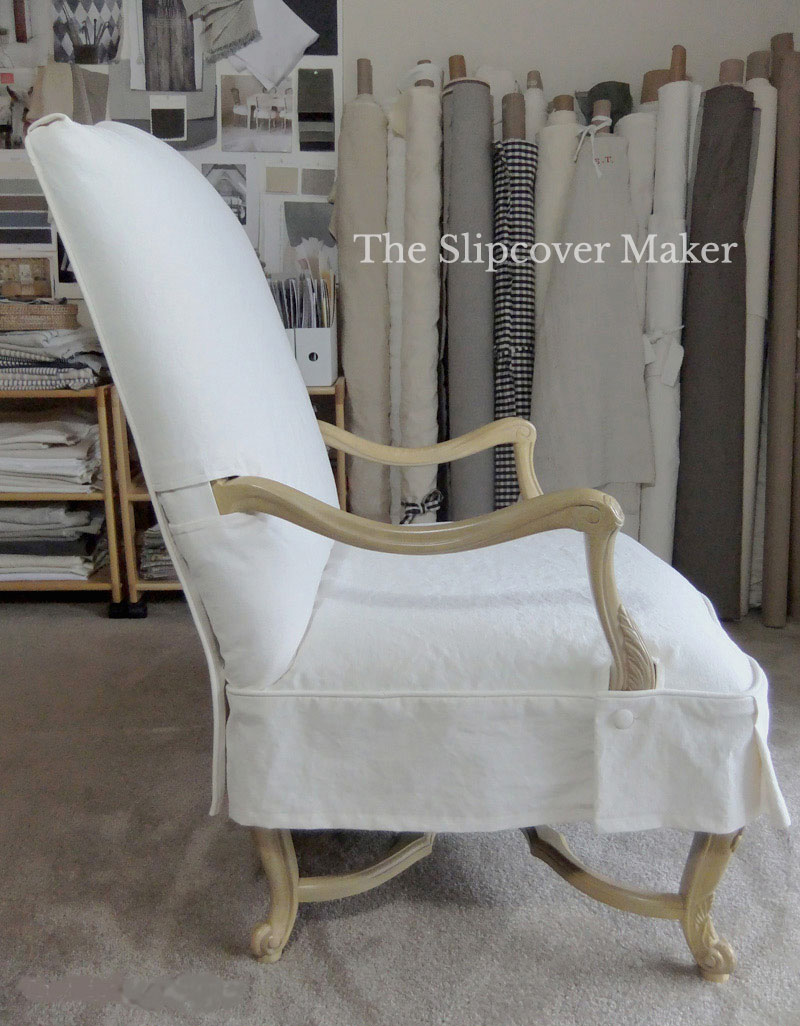 Here's another French chair design. This one has an upholstered tight back and seat, which are connected. No visible corner posts or open space between the upper back and seat. The only exposed wood are the arms and legs, which were factory painted.
I created a one-piece slipcover with button openings along the back corners and at front arms for easy on and off. A deep tuck-in where the inner back and seat meet helps keep the slipcover from shifting during use.
Fabric: washable 12 oz. cotton-poly canvas color Cream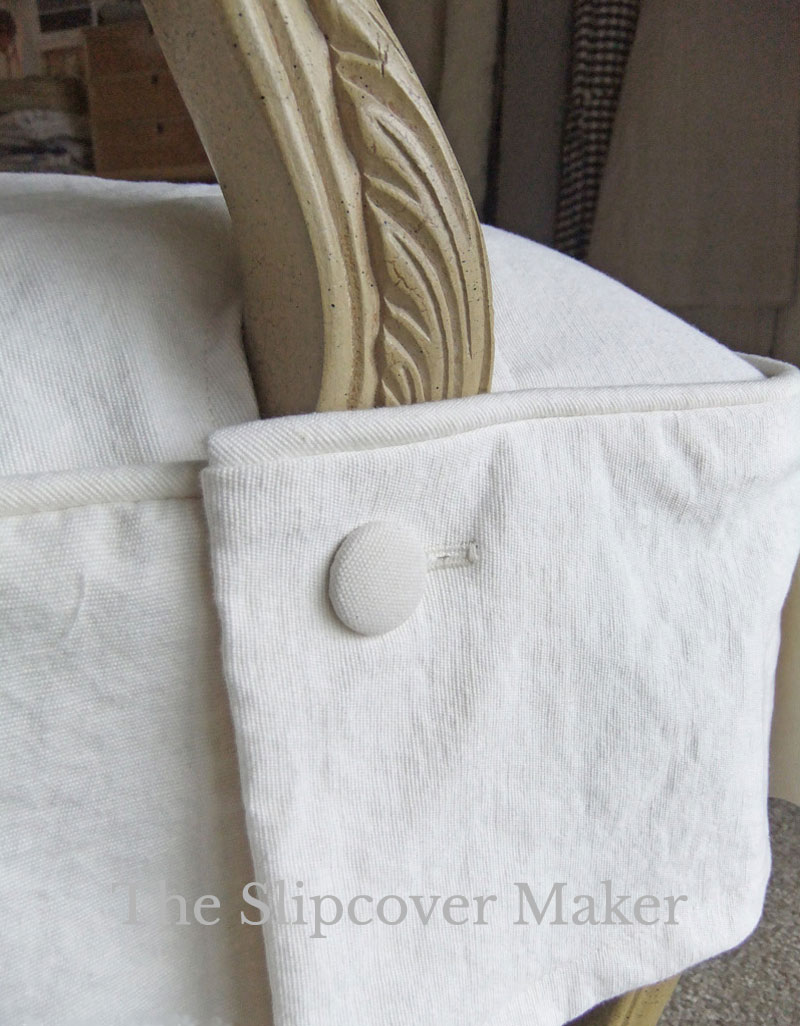 French chairs aren't the only type of furniture that feature exposed wood details. The club chair below is a good example.
Even though the scrolled arms and feet barely peek out they were too pretty to cover up.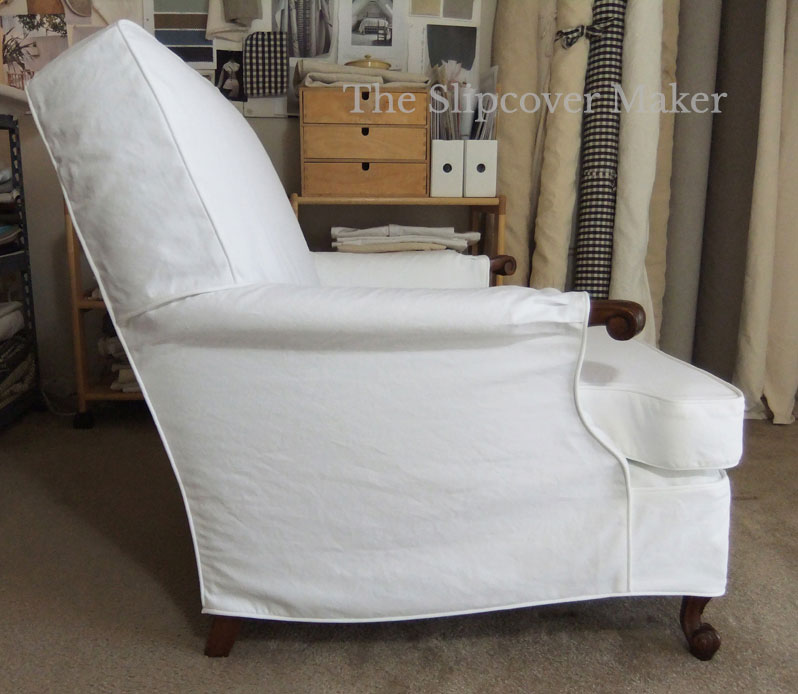 This project required a bit more ingenuity when it came to pin fitting around the wood arms.
I ended up treating those areas as if I were designing a wrist detail on a shirt. That's what inspired the small, topstitched tucks that create the tapered opening. See the close up below.
Fabric: 8 oz. Carr-Go cotton canvas color White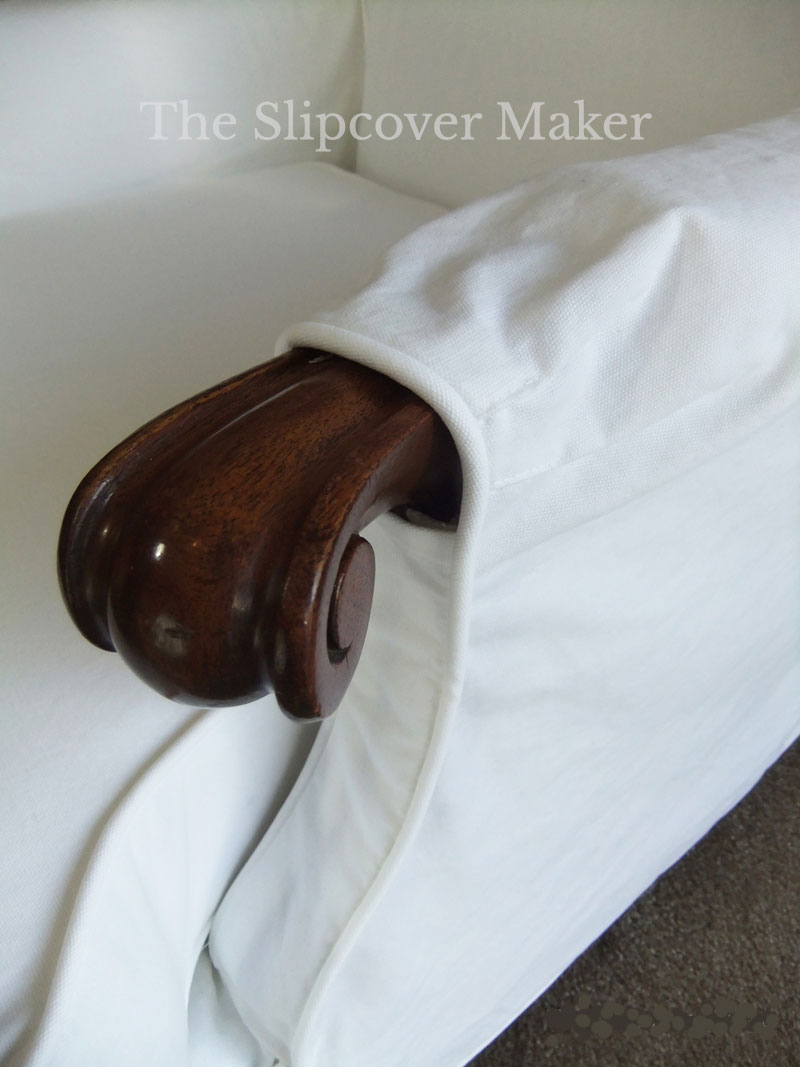 Now, here's when transforming an exposed wood chair gets really fun.
My customer, Sarah, inherited this very old, dark and ornate French-style chair (below) and was determined to make it fit in with her home decor.
She painted and distressed every section of exposed wood, and then handed it off to me to make the apron-style slipcover.
Fabric: 8 oz. cotton chino twill color White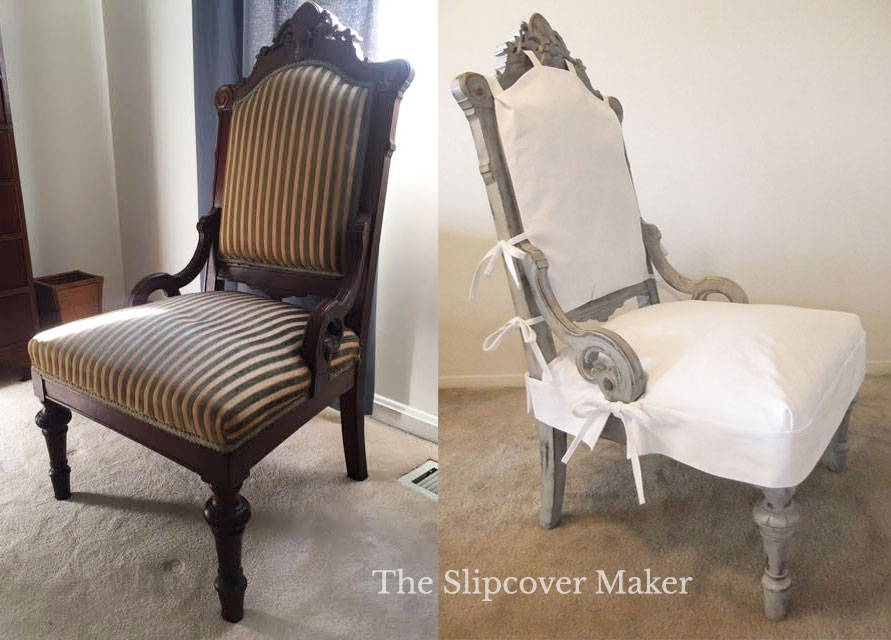 Can you believe the transformation?! I think Sarah told me she combined 2 or 3 colors of paint and played around with different distressing techniques to get this gorgeous result.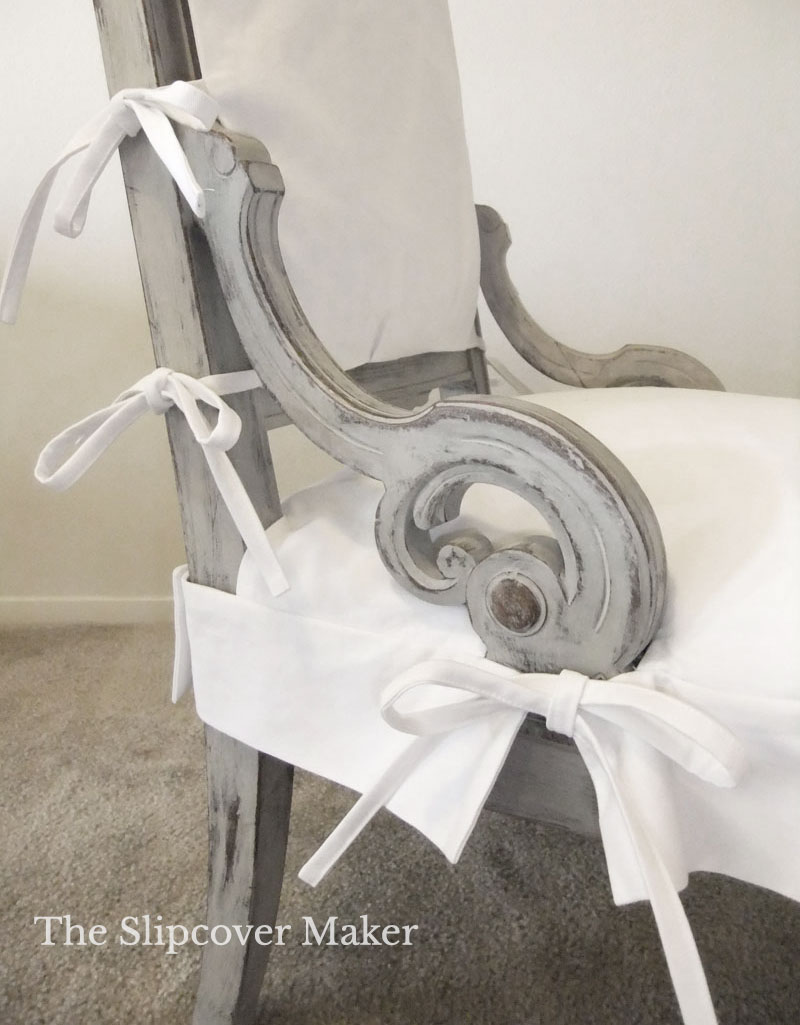 To show off the beautiful details and paint job, it was important to design an apron-style slipcover. This type of cover uses strategically placed ties and straps to keep the slipcover on without covering up too much of the wood.
It functions best for a decorative occasional piece rather than everyday seating.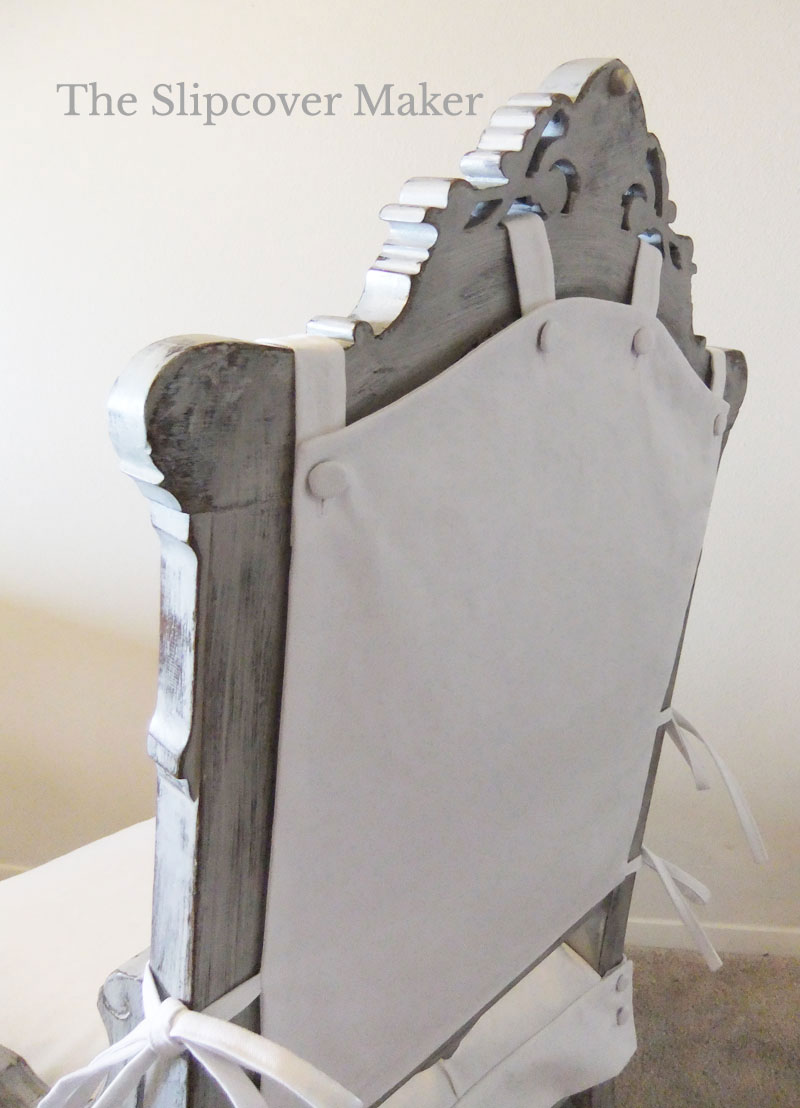 I've painted several pieces of furniture over the years but I really don't know enough about the process and types of paints, finishes and tools to give you useful tips. But I know someone who can.
Cindy at Reinvented Delaware rescues old wood furniture and brings them back to life using a variety of restoration and reinvention methods that include different types of paint, finishes and distressing techniques.
This girl knows how to use a paint brush! I especially love the transformations she creates using milk paint.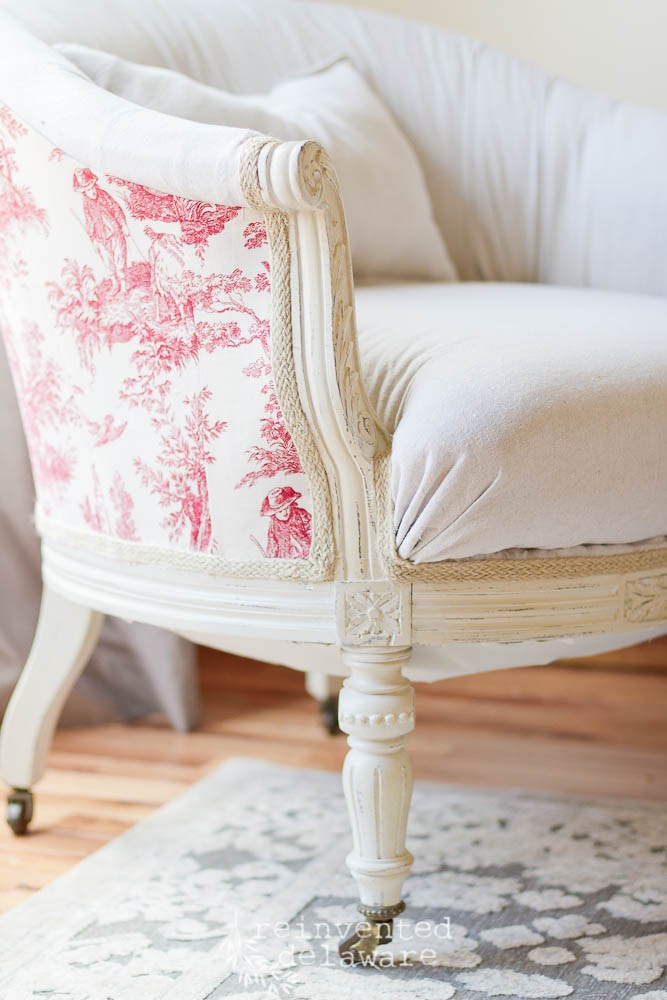 This cute barrel chair is one of Cindy's projects. It's a great example of how exposed wood can look when painted and distressed to emphasize the charming carved details.
Check out her before and after and read about how she did it. Your jaw will drop when you see the before photo.
Just an FYI — this type of chair would look fabulously French with a slipcover made with a few ties or straps placed over the front wood arms and hemmed just above the bottom wood rail.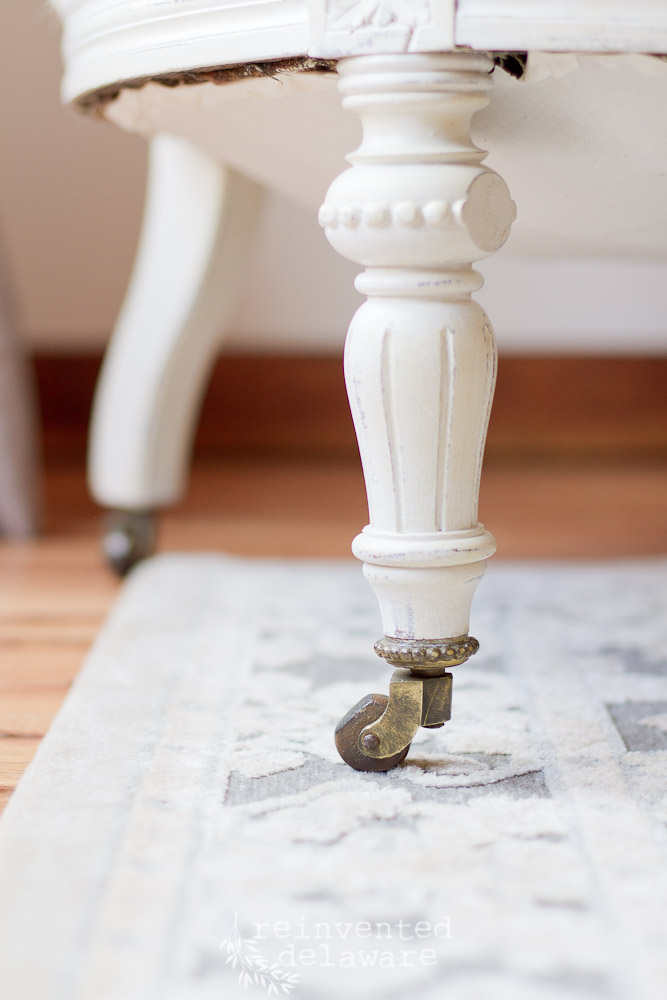 You can dramatically change the look of an old piece even if the only exposed wood areas are the legs. Cindy slipcovered the settee (below) in cotton toile and then painted the legs to coordinate with the print.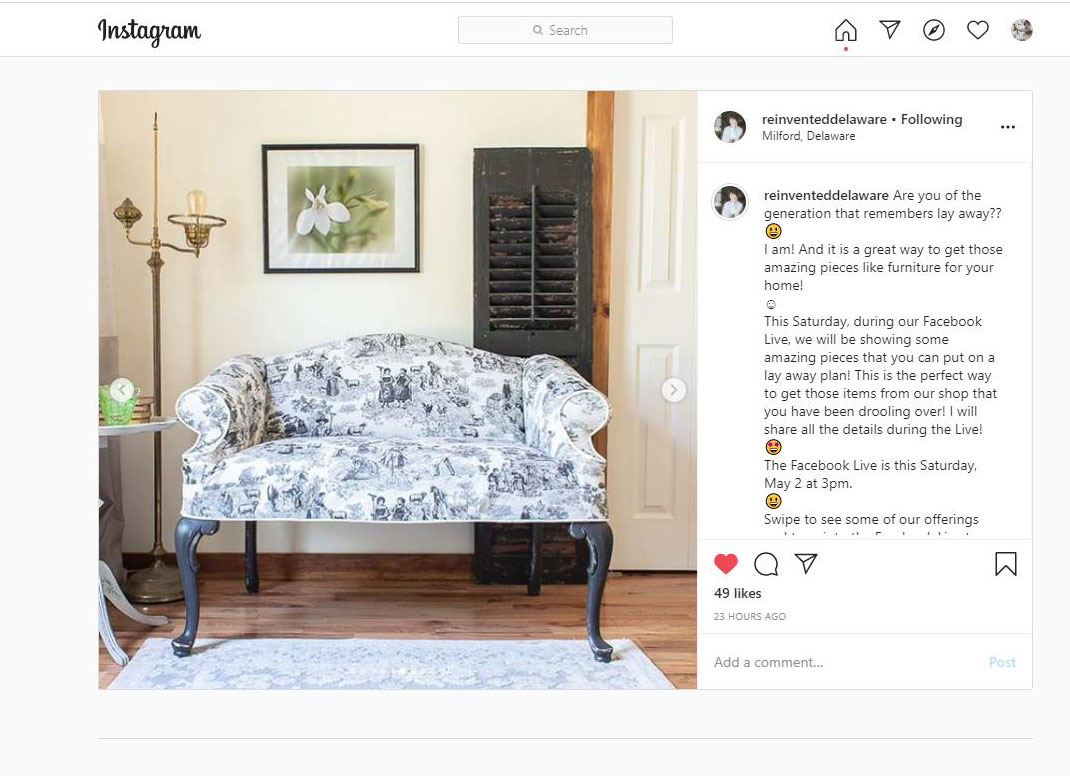 Not ready to paint the wood on your chair but want to get rid of the ugly dark stain?
Take a look at the carved wood top rail on this old Victorian chair. Cindy sanded it to remove the original stain and discovered the natural wood looked beautiful as-is.
The bits of stain she couldn't remove from the carved areas highlight the ornate detail. No paint for this chair. Just a good rub with hemp finishing oil.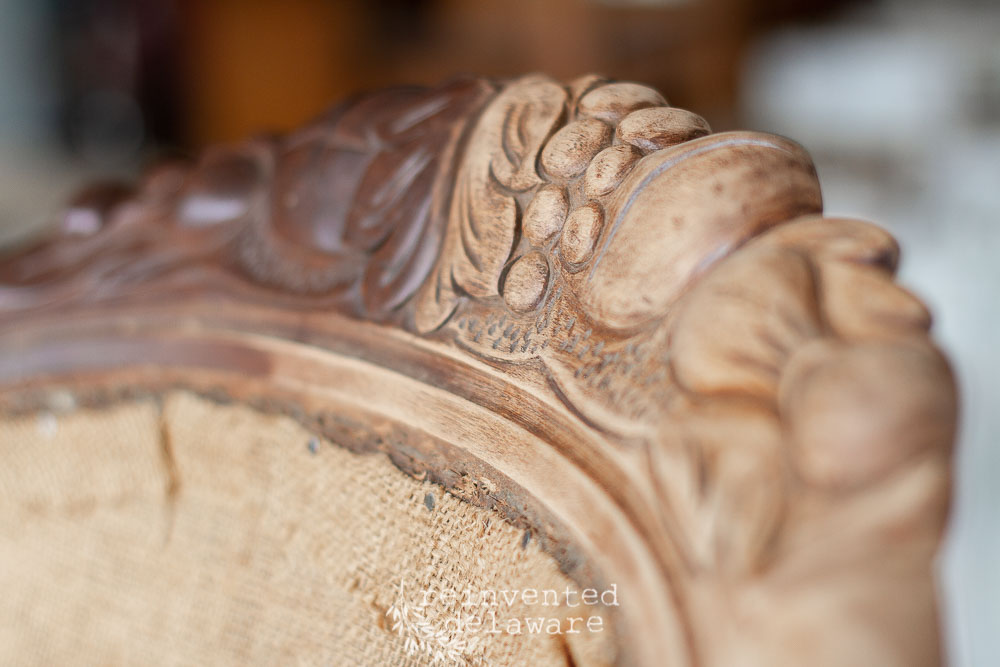 I hope this post sparked some creative ideas for your own project. The possibilities are endless! And, as always, thanks so much for following!