Tailored Slipcovers for Vintage Ethan Allen Chairs
When you shop secondhand furniture stores do you tend to walk past the pieces with outdated upholstery?
If you do, you might be missing out on something special. Like this pair of well-made, barely used Ethan Allen armchairs that Virginia found. Whoo-hoo! 
She chose these chairs for their clean lines, sturdy frame and comfy support knowing a slipcover would easily hide the 1998 garden motif.
Virginia was spot on. Her vintage chairs turned out to be the perfect candidates for a slipcover makeover. Let's take a look at the pretty transformation.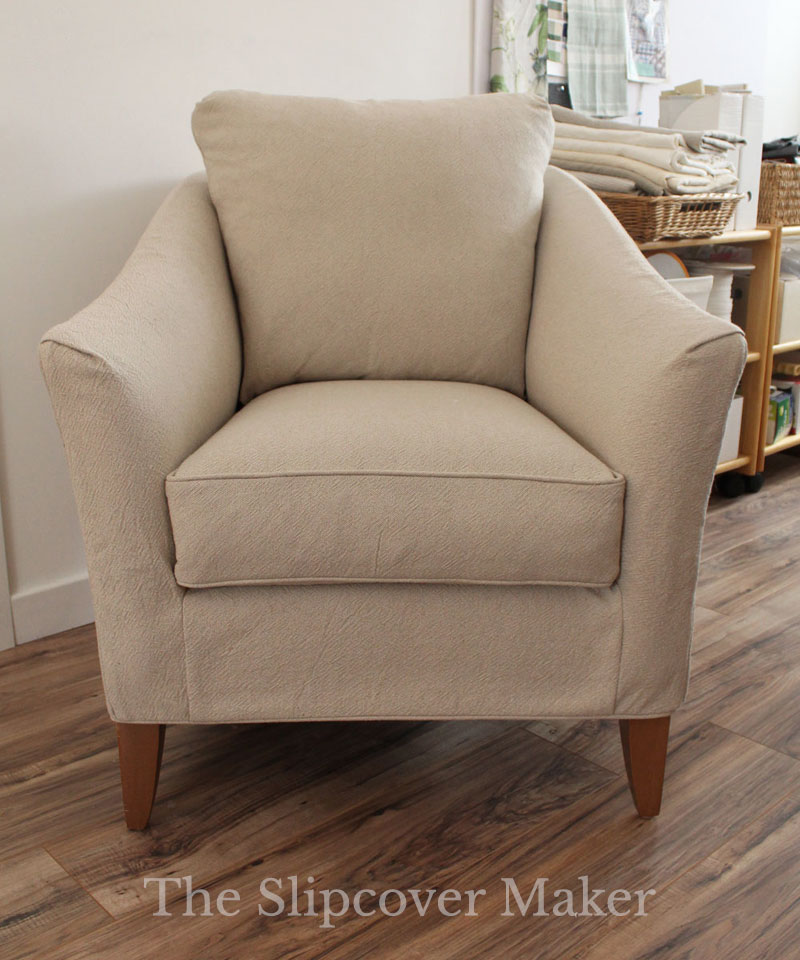 I'd hard to believe this chair is 22 years old! Usually by that age cushion inserts sag; the crown on the seat disappears and the loose fill in the back cushion goes flat.
Not on these chairs. I didn't have to refresh the inserts at all. The only update I made was on the back cushion cover. Virginia wanted the upper corners to be less pointy. I took off the "dog ears" to create a straighter line across the top.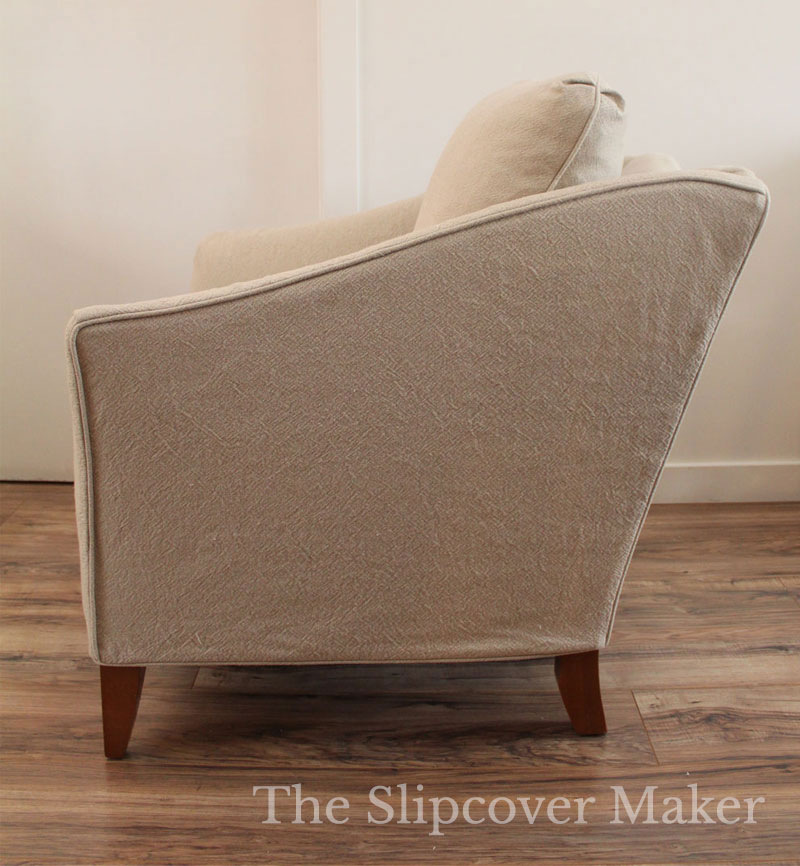 A tailored slipcover in a neutral color marries nicely with the chair design. It accentuates the sloped arms beautifully. Even though Virginias' chairs are vintage, the look is similar to current sloped arm models such as Crate & Barrel's Verano ll and Restoration Hardware's Oliver.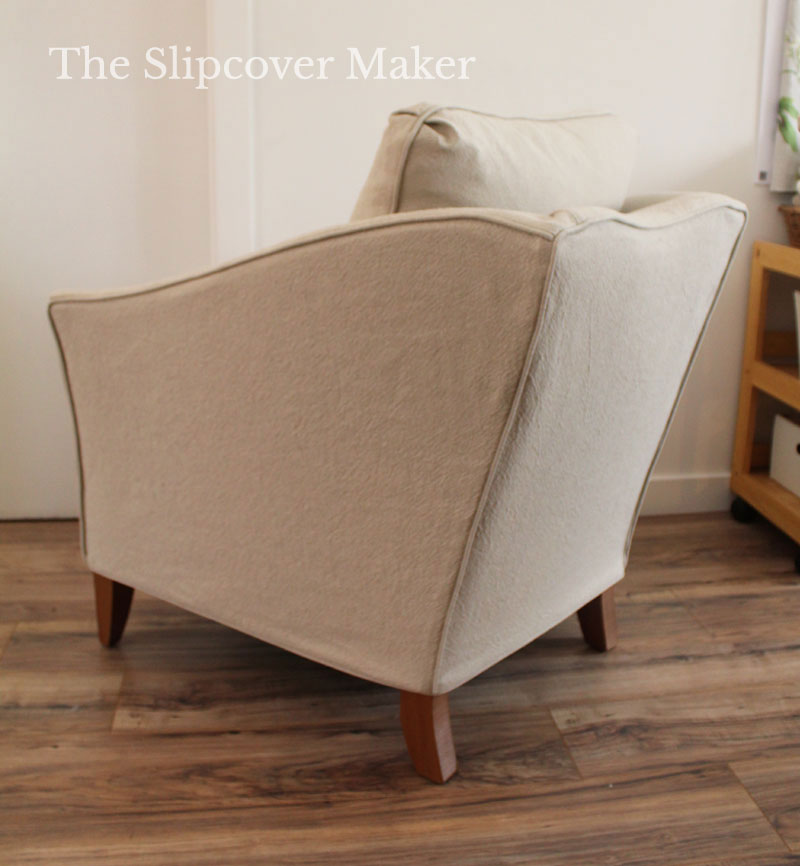 While the profile of this chair is squarish in shape it's not a box. It has soft curves and angles, which are much more noticeable now that the distracting print is covered in a solid color.
I trimmed the slipcover with welt cord not only to show off the contour but also to stabilize the seams. The cotton blend fabric I used had quite a bit of give after it was preshrunk. Adding welt cord was a good way to prevent the seams from becoming wavy during sewing.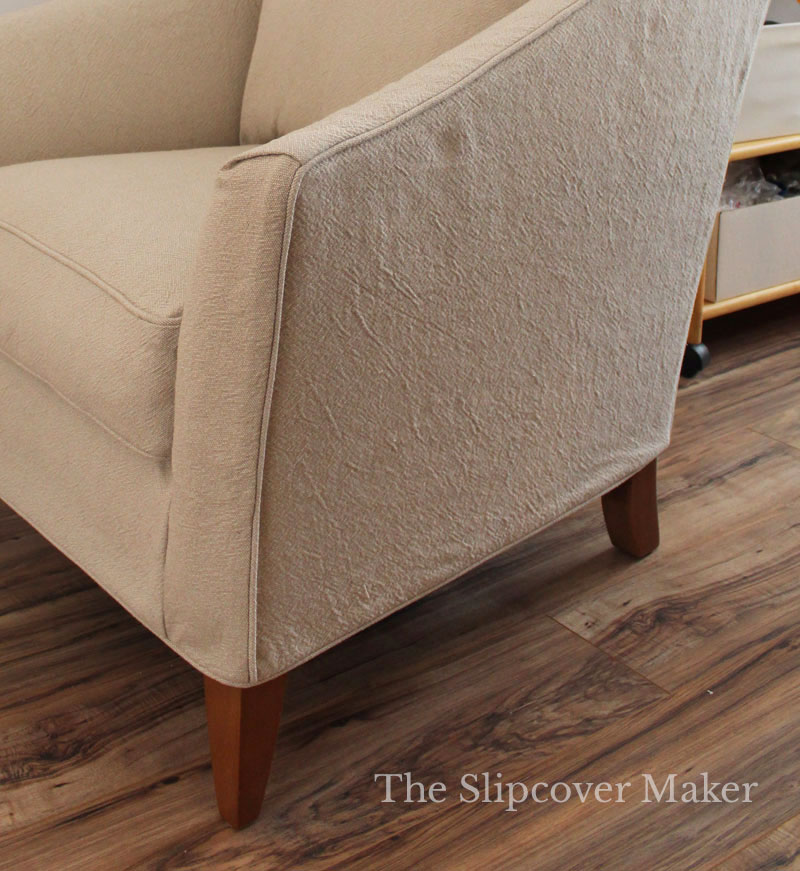 Thanks everyone for following my blog!
And, if you get a chance to shop at your local secondhand shop this summer remember to look past the ugly upholstery and envision the possibilities with a slipcover.